Complimentary Webcast
Beyond the Banks: what derivative regulation means for the corporate world
Date: Tuesday, May 7, 2013
Time: 1pm ET | 10am PT
Cost: FREE
Sponsored by:

For non-financial services companies, regulations introduced by the Dodd-Frank Wall Street Reform and Consumer Protection Act and Basel III will result in significant changes to the derivatives market. While the end goal of the derivatives provisions is less risk and greater stability in the market, these new standards come at a potentially considerable cost for all derivatives users—not just dealers and financial services companies.
Potentially, every aspect of a corporation using derivative to manage risk will ultimately be affected—from risk strategies and corporate funding to operations and accounting. This webcast will provide PwC's insights on the impacts of new regulation on corporate entities and what those entities need to do now in order to meet impending reform deadlines and ensure they're well equipped to manage increased costs and compliance responsibilities.
While some rules are not final, it is clear that the Act will have a significant effect on most corporates. Companies must start planning now so they're not caught off-guard by growing costs, demands on cash, and potential changes in risk management strategies.
Webcast topics to be covered include:
Overview of developments under Dodd-Frank: Title VII: OTC Derivatives (e.g. finalization of the swap definition) and key decisions made to date
Evaluation of the pros and cons related to the end user exemption
New recordkeeping and reporting requirements—including reporting requirements for inter-affiliate swaps
The end user path forward
Please note that 1 CPE credit may only be awarded to participants on the LIVE version of this webcast.
Featured Speakers: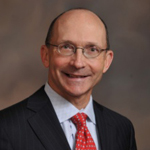 Ray Beier
Lead Partner
PwC Dodd-Frank Industries
Ray Beier is the market leader in NY Metro and a Partner in the firms' Financial Services practice. Ray serves as the relationship partner for one of the premier alternative asset management firms. Ray is a subject matter expert in assisting clients on assessing the strategic implications of financial reporting matters, investor community positioning, and regulatory developments in the marketplace.
Prior to assuming his current role, Ray was responsible for PwCs' strategic policy and analysis group. Ray was a member of the PwC National Office leadership team and was responsible for leading the group that identified a wide range of broad reaching and high profile accounting and reporting issues and addressed their implications and impact on the marketplace, companies, investors and public policy.
Prior to that role, Ray was a senior partner in PwC's Transaction Services and led a unit devoted to assisting clients through a wide range of M&A and financing transactions. Working with private equity and corporate investors and issuers, he served in both a financial reporting assessment role, as well as in a strategic advisor role for deal structuring.
Ray serves or has served on PwC leadership committees including for our national office and our extended leadership team. He has chaired or served on committees that have established platforms for global financial reporting, assessed implications of the recession on financial reporting, and evaluated Dodd-Frank's impact on non financial service companies.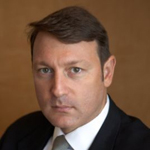 Edward Heitin
Lead Partner
PwC Treasury Services Practice
Ed Heitin is a Partner in the Financial Instruments, Structured Products and Real Estate Group, and the Treasury Services sector leader. He has over 19 years of experience servicing clients in the financial services, high-tech, consumer products, industrial products, defense, pharmaceutical and professional services industries. He has extensive experience working with clients to establish and implement their strategies for cash management, cash forecasting, investing, liquidity management (including bank relationships), interest rate risk management, foreign currency risk management, commodity risk management and the related operations, controls, valuations, accounting and treasury systems. Ed also has extensive experience working with clients to establish and implement their strategies to address regulatory and market developments, including Dodd-Frank, Basel III and OIS (overnight indexed swap).
Ed has advised his clients on the selection and implementation of both global treasury workstations as well as best in bread software solutions to address specific needs within their treasury functions. In addition, Ed has spent significant time assisting in the development of customized treasury solutions to be owned and maintained by his clients.
Prior to leading the Treasury Services sector, Ed was a partner in the Assurance practice leading the audits of some of the Firm's largest global banking and specialized finance company clients. He has extensive experience in working with commercial paper conduits, SIV's, CDO's, REMICS, grantor trusts and other structured finance vehicles. Ed is a recognized expert in the application of FASB Codification Topics 810 (Consolidations), 815 (Derivatives and Hedging), 820 (Fair Value Measurements and Disclosures), 825 (Financial Instruments), 830 (Foreign Currency Matters), 835 (Interest) and 860 (Transfers and Servicing). He is an active participant in the development of the Firm's positions related to SFAS 133 (now FASB Codification Topic 815), and has been a guest speaker on each of these topics at numerous securitization forums.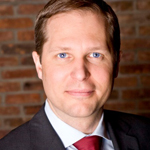 Christopher Rhodes
Partner
PwC Transaction Services
Chris Rhodes is a Partner in PwC's Transaction Services practice. He provides commercial structuring, valuation and accounting advice for a variety of transactions under both US GAAP and IFRS. His focus includes strategic transactions such as acquisitions, divestitures, and joint ventures, along with capital raising, capital restructuring and other financial engineering, corporate finance or risk management. In this role, Chris has advised companies across a variety of industries, serving mostly non-financial services clients.
Chris brings a commercial viewpoint to his TS role gained during his years working for Goldman Sachs and Deutsche Bank in equity capital markets structuring roles. Prior to that Chris worked for several years in PwC's Transaction Structuring and Global Capital Markets practices in both London and San Francisco focusing on capital raising and SEC compliance for foreign private issuers, business alliances, derivatives and hedging, M&A, structured financings, and share-based compensation.
Register now!
Having issues seeing the form? Click here!
Questions?
Please email webcasts@sbmedia.com