On-Demand Webcast
Creative and Innovative Tips for Financial Risk Management
Treasury functions are becoming exponentially more complex as business goes global. Two factors increase the odds of successfully managing financial risks: smart use of technology and outside-the-box thinking. Join us as we announce the recipients of the 2017 Alexander Hamilton Award in Financial Risk Management and discuss their winning initiatives.
Discover how each of our finalists solved complex problems with innovative solutions. You'll learn how eBay redeveloped their currency hedging program, how Ericsson revamped a manual FX hedging process, and how Toyota Financial Services overcame huge hurdles in issuing debt on the Taiwanese Formosa Bond market.
Join this complimentary webcast to:
Learn secrets to success from your peers
Gain industry-leading ideas and tips for tackling financial risk management challenges
Find out which of the finalists win the gold, silver and bronze award
Featured Speakers:
Cynthia Torsney, Assistant Treasurer, eBay
Shan Anwar, Director of FX, will explain how eBay tackled a redevelopment of its currency hedging program when significant FX risks failed to qualify for hedge accounting after a divestiture.
Stephanie Wang, Manager of Debt & Derivatives, will discuss how Toyota Financial Services overcame huge hurdles when it decided to issue debt on the Taiwanese Formosa bond market. Among other challenges, Wang and her team had to develop a new quantitative model for valuing a complex security and a software tool for loading valuation data into Toyota Financial Services' accounting system.
Bill Pang, Manager of Debt Capital Markets, Toyota Financial Services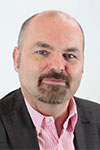 Magnus Attoff, Head of Financial Risk Management & Operations, will describe how Ericsson, which globally faces exposures to more than 500 currency pairs, revamped a manual FX hedging process and restructured the currency risk management function to increase the team's capabilities in analysis and strategy.
Wolfgang Koester, CEO of FiREapps, has over 30 years of experience in developing and implementing currency risk management programs for Global 2000 companies. Koester is a frequent speaker at industry events and is a regular contributor to industry publications, as well as networks such as Fox Business, Bloomberg and CNBC.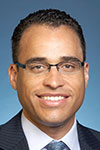 Robert Wade, Managing Director – Global Head of Electronic FX Sales, Deutsche Bank
Register now!
Having issues seeing the form? Click here!
Questions?
Please email webcasts@alm.com