On-Demand Webcast
FX Program Results: Smart Strategies for Presenting to Stakeholders
Cost: Complimentary
Sponsored by:

Many organizations struggle with explaining the results of their FX hedging program, especially when reporting financial loss. Understanding key contributing factors to FX gain/loss is essential to communicating results and proposing strategies that mitigate volatility.
Join this complimentary webcast and learn meaningful strategies to use in explaining the objectives and outcomes of FX programs to stakeholders. Examine key sources of FX gain/loss for balance sheet hedging programs, equipping you to quantify the most important contributors to unpredictability.
Join this webcast and learn to:
Explain FX gain/loss to all invested stakeholders
Understand key contributing factors to FX gain/loss on a balance sheet hedging program
Propose meaningful strategies to mitigate FX gain/loss
Register Now!
Featured Speakers: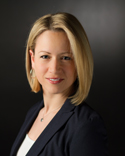 Amanda Breslin
Executive Director
Chatham Financial
Amanda leads Chatham's Corporate Treasury Advisory group, advising corporate clients on risk management strategy, analysis, and execution with respect to interest rate, currency exchange rate, and commodities exposures. During her tenure at Chatham, Amanda has developed broad hedging experience advising corporate clients on complex FX hedging strategies, and advising real estate clients on issues pertaining to REIT structures and in navigating the process of collateral substitutions. Prior to joining Chatham, Amanda was an officer in the Army serving in both Germany and Afghanistan. Amanda received her MBA from The Wharton School at the University of Pennsylvania and a Masters in International Relations from the University of Oklahoma. She also holds a BS in Business Administration from Cal Poly, San Luis Obispo, and has earned the designations of Chartered Financial Analyst (CFA) and Certified Treasury Professional (CTP).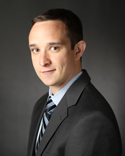 Jamie Weaver
Director
Chatham Financial
Jamie is a member of the Accounting Advisory team and serves clients across a wide range of industries. Prior to joining Chatham, Jamie worked in the assurance practice at PWC. Jamie also served on the accounting team at Exelon Generation Company as well as on the Corporate Accounting team at DuPont. He graduated from the University of Delaware with a BS in accounting and minors in Spanish and History, and holds an active CPA license.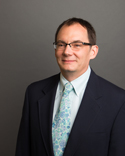 Stephen Barr
Director
Chatham Financial
Stephen Barr is a member of Chatham's Corporates team working as Product Owner on the development of Chatham Financial's technology SaaS risk management offering (ChathamDirect). Prior to this Stephen led our Valuation Services Team and also worked extensively with the Pricing and Analytics team and Chatham's Debt Management System team. Before joining Chatham, Stephen worked with two major financial software firms providing analysis on mutual fund accounting, hedge accounting, and portfolio performance measurement. Stephen has a BA from Harvard University and earned his Chartered Financial Analyst designation.
Register now!
Having issues seeing the form? Click here!
Questions?
Please email webcasts@alm.com