Archived Webcast

Liquidity Management: Best Practices from Alexander Hamilton Award Winners
Global growth presents big opportunities for business, but exponentially increases complexity for the corporate treasury function. Geographic pockets of volatility, interest rate and currency risks, and repatriation of cash earned abroad all present serious challenges to multinational treasury teams. These challenges are compounded when a company has limited visibility into its own liquidity.
Each of the projects winning this year's prestigious Alexander Hamilton Awards in the Liquidity Management category successfully addresses cash management challenges presented by globalization. Their initiatives included a global cash pooling structure redesigned in the wake of a major acquisition, the development of a short-term income portfolio to address interest rate and other financial risks, and a total revamp of corporate intercompany lending arrangements.
Join Treasury & Risk for this complimentary webcast to learn how you can improve liquidity management in your organization. The treasury leaders at Albemarle, Google, and Hilton will share the innovative projects that streamlined their company's processes around global cash management and spur ideas for how you can do the same.
Award Winning Presenters: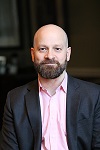 Fred Schacknies
VP & Assistant Treasurer
Hilton Worldwide
Fred Schacknies is Vice President & Assistant Treasurer at Hilton Worldwide, supporting cash management, global liquidity, financial risk, capital markets, banking and treasury infrastructure, as well as pension investments and energy risk. His team received the AFP Pinnacle Award Grand Prize in 2015 for their work on liquidity planning in conjunction with the company's IPO and refinancing. Prior to joining Hilton in 2009, Fred held various treasury roles at Constellation Energy and Lucent Technologies, where he received the 2006 Alexander Hamilton Awards in Financial Risk Management, Cash Management and Overall Excellence. He has been named in Treasury & Risk's "40 Under 40" list (2004 and 2007) and "100 Most Influential People in Finance" (2006). Fred holds an MBA in finance from New York University's Stern School of Business and a BA in economics and international relations from Brown University.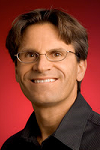 Tony Altobelli
Assistant Treasurer
Google
Tony Altobelli has served as Assistant Treasurer at Google since joining the company in 2007. In his leadership role, he is head of the portfolio management group, corporate finance and capital markets functions, and the asset management group; overseeing investments, financing activities, capital structure, and strategic corporate initiatives, including investments in renewable energy and affordable housing projects. Tony is also a member of the Board of the Google Foundation and serves on the Google 401(K) advisory committee.

Prior to joining Google, Tony spent eleven years serving in various leadership roles within the Treasury department at Hewlett-Packard Company in Palo Alto, CA. At HP, Tony led the corporate finance and capital markets functions, capital structure initiatives, derivatives and interest rate risk management activities and served as Foreign Exchange Manager. Earlier in his career, Tony served as a design engineer for three years at General Electric Company's Medical Systems Group.

Tony holds a Ph.D. in Finance from Michigan State University, where he also taught undergraduate finance classes. He has an M.B.A. in Finance from Indiana University and earned his B.S. degree in Mechanical Engineering from Michigan Technological University, where he graduated with High Honors.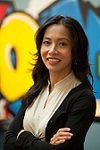 Hui-Chien Chang
Head of Portfolio Management Team
Google
Hui-Chien received an MBA from the University of Washington, an MS in Statistics and Operational Research from the Stern School of Business at New York University, and holds a BA in statistics from Fu-Jen University in Taiwan. She is also a Chartered Financial Analyst charterholder.

Hui-Chien Chang joined Google in 2008 and has over 17 years of investment experience. She has been the Head of the Portfolio Management Group since 2013 and has led many projects related to Google's rapidly growing investment program. Prior to joining Google, Hui-Chien Chang was a Fixed Income Portfolio Manager at Barclays Global Investors, Assistant Vice President and Portfolio Manager at Mellon Capital Management and Director of the Fixed Income Research Group of Charles Schwab.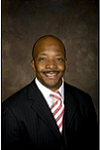 Lorin Crenshaw
Vice President, Treasurer
Albemarle Corporation
Lorin J. Crenshaw is Vice President, Finance, Lithium & Advanced Materials (formerly Treasurer) at Albemarle Corporation (NYSE: ALB). Mr. Crenshaw has over 20 years of Wall Street and corporate experience across multiple disciplines including corporate finance, commercial lending, treasury operations, risk management and investment management. Prior to joining Albemarle in 2009, he was International Treasury Manager at Rohm & Haas Company. Previously, he spent a combined ten years as a Director at Prudential Capital Group and an Equity Research Analyst at Citigroup Asset Management. He holds a BA in Business Administration from Florida A&M University and a MBA from Columbia University. Lorin resides in Prairieville, LA with his wife, Erica, and daughter, Lydia.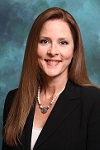 Jennifer Winkle
Assistant Treasurer
Albemarle Corporation
Jennifer Winkle is Director of Corporate Finance at Albemarle Corporation (NYSE: ALB), and formerly served as Assistant Treasurer after rejoining Albemarle in 2012. Prior to that, she was Vice President and Assistant Treasurer at Amedisys (NASDAQ: AMED). She has over 20 years of finance and accounting experience and began her career in public accounting and consulting with Ernst & Young and Deloitte & Touche before initially joining Albemarle in 1997 where she held various roles within the financial planning and analysis, SEC reporting, and consolidations groups over an 11 year period. Jennifer is a graduate of Louisiana State University with a BS in Finance. She is a licensed CPA in the state of Louisiana and also holds her CTP certification.

Sponsored by:
Register now!
Having issues seeing the form? Click here!
Questions?
Please email webcasts@alm.com