Complimentary Webcast
Managing Foreign Exchange Exposure: A practical guide for efficient currency risk management
Date: Thursday, April 4, 2013
Time: 1pm ET | 10am PT
Cost: FREE
Sponsored by:

This webcast will provide participants with an overview of best practices for analyzing the currency market—starting with macro-economic indicators, central bank policy actions and signals produced by the FX markets. In addition, we will explore techniques to analyze and determine a currency's fair value.
Techniques covered will include those focused on long-term valuation (purchasing power parity, real effective exchange rates and trade-weighted indices) as well approaches employed over shorter time horizons (forward and options and futures market positioning). Many of these techniques are, in fact, designed to compare and contrast traditional macro-economic forecasts with signals produced by the currency markets themselves.
Featured Speaker: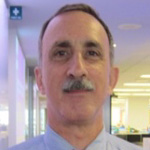 Stephen Jonathan
FX Application specialist
Bloomberg L.P.
Since September 2009 Steve has been a Foreign Exchange and Economics Application Specialist with Bloomberg in New York working with multinational corporations, institutional clients and official institutions. He has spoken at numerous Bloomberg and outside events on trends and developments in the global economy and currency markets.
Prior to joining Bloomberg Steve spent 25 years on the Foreign Exchange Sales Desks of several New York financial institutions where he advised a wide variety of clients active in global financial markets. In these roles he developed a wide variety of hedging and market positioning strategies with a specific focus on Emerging Markets.
From 1980-83 Steve held a variety of positions at Cargill including currency risk management for various trading groups.
From 1975-77 he served in the Peace Corps in Togo, West Africa.
He has a BSFS in International Politics from Georgetown University.
Register now!
Having issues seeing the form? Click here!
Questions?
Please email webcasts@sbmedia.com