Archived Webcast

Operational Risk Management: Insights from Alexander Hamilton Award Winners
Corporate risk management can take a lot of different forms, because risks to a company's performance, reputation — even survival — come in a wide array of shapes and sizes. But every successful risk management project has one thing in common: It is launched with a clear vision of how the company can better manage some of the exposures that threaten the organization or its stakeholders.
This is the type of vision that is demonstrated by this year's winners of the prestigious Alexander Hamilton Awards in the Operational Risk & Insurance category. Their initiatives included a broad-scale ERM implementation, a business continuity planning program, and a project that launched an entirely new type of insurance for global employees.
Join Treasury & Risk for this complimentary webcast to get tips and ideas for managing risk at your own company. The innovative treasury and risk management teams at Google, Harley-Davidson, and Health Care Service Corporation will share stories of how they developed unique projects and were able to mitigate risks that were crucial to their organizations.
Award Winning Presenters: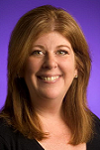 Ronni Horrillo
Corporate Assistant Treasurer
Google
Ronni Horrillo is Corporate Assistant Treasurer for Google, one of the largest and best known global technology companies. With 20 years of treasury experience, Ms. Horrillo has been at Google since 2003. She is currently responsible for Cash Management & Treasury Operations, Foreign Exchange Management, Business Risk Management, Customer Financing and Equity Programs. Ronni is also a board member for Google's Captive Insurance company, and serves on the 401(k) Committee.

Prior to Google, she held senior Treasury positions at PeopleSoft and Informix Software, with responsibility for Corporate Finance and Capital Markets, Foreign Exchange and Cash/Portfolio Management and Insurance programs .
M
Ms. Horrillo holds an MBA from Santa Clara University. She has been named one of the top Female Leaders in Finance, as well as one of the 100 Most Influential People in Finance by Treasury & Risk Magazine.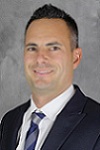 Loren Nickel FCAS, CFA, MAAA
Director, Business Risk and Insurance
Google
Loren Nickel is a Director at Google and leads the business risk and insurance team. Nickel is responsible for leading the team that provides risk advisory, captive management, insurance placement, and analytical support to Google. He joined Google in April 2015.

Loren has nineteen years of experience in the risk and insurance industry, including fifteen years as an actuary and four years as an underwriting manager with Aon and Fireman's Fund Insurance Company. The underwriting role has presented him with a unique position of seeing the impact of actuarial analysis on a range of business professionals. He has been called on to explain in-depth actuarial and underwriting concepts to a variety of audiences including CEO's, CFO's, Executive/Managing Directors and Risk Managers. He is currently the President of the Casualty Actuaries of the Bay Area and is on the advisory board for the UC Santa Barbara actuarial program.

He is a Fellow of the Casualty Actuarial Society, Member of the American Academy of Actuaries, and Charte rholder of the CFA Institute. Loren is 2011 Business Insurance - Innovation of the Year Award Recipient.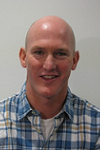 Dan Smedley
Senior Manager, Business Risk & Insurance
Google
Dan is the primary point of contact for insurance & risk related issues for several of Alphabet's functional and product areas from People Operations to YouTube to Self Driving Cars. In his role, Dan works on bringing creative solutions to pressing risk issues with a keen focus on removing insurance related obstacles so the business can execute with velocity. Prior to Google, Dan was an insurance broker with Marsh in Los Angeles. He started his career at AIG as a credit risk analyst and moved to a credit risk underwriting role prior to moving to Marsh. For the past two years, Dan has been the VP of Membership for Silicon Valley RIMS, which recently won a chapter distinction award for increasing membership.

Dan earned his bachelor's degree in English from Cal Poly Pomona and then earned his master's from Columbia University with a concentration in International Finance.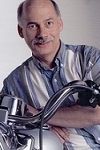 Rob Gould
Director, Internal Audit
Harley-Davidson, Inc.
Rob Gould facilitates Harley-Davidson's enterprise risk management (ERM) program, including developing the infrastructure, policies, training, and risk monitoring activities for executive management and the board. He is vice-chair of the RIMS ERM Committee and also serves on the board of North Carolina State University's Enterprise Risk Management Initiative.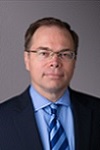 Forrest Vollrath
Executive Director, Treasury Operations
Health Care Service Corporation
Forrest Vollrath is the executive director of treasury operations at Health Care Service Corporation (HCSC), the fourth-largest health insurer in the United States. HCSC operates as Blue Cross and Blue Shield in five states: Illinois, Montana, New Mexico, Oklahoma, and Texas. Vollrath led the multi-year transformation of HCSC's treasury operations department. Prior to HCSC, he worked for more than 20 years as an accomplished commercial and investment banker for such financial services companies as Bank of America Merrill Lynch, Royal Bank of Scotland, ABN Amro Bank, Northern Trust, and Continental Bank. He has a BS in finance, and an MBA in accounting, from the University of Colorado, Boulder. He is a Certified Treasury Professional.




Sponsor Presenter: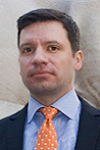 Justin Brimfield
Chief Marketing Officer
Reval
Justin Brimfield is Chief Marketing Officer at Reval, where he focuses on corporate strategy, inclusive of buy, build or partner analysis, and strategic marketing initiatives across the global organization. Mr. Brimfield is responsible for market research, pricing, brand management, digital marketing, advertising, public relations, and social media. Prior to joining Reval, he was Senior Vice President at Thomson Reuters, responsible for the Corporate Treasury Services business unit.
Register now!
Having issues seeing the form? Click here!
Questions?
Please email webcasts@alm.com