Complimentary Webcast

Overall Excellence in Treasury: Insights from Alexander Hamilton Award Winners
Date: Wednesday, June 8, 2016
Time: 11am ET | 8am PT
Cost: FREE
What makes one treasury function—and one group of treasury professionals—more effective than another? Treasury & Risk aims to uncover some of the secrets of success in two of the world's most innovative treasury functions, in our webcast honoring the winners of the Alexander Hamilton Overall Excellence Awards.
We will learn how the treasury team at Hindustan Unilever transformed their function, from revamping their cash management practices to streamlining banking relationships, and from introducing a supply-chain finance program to improving management of investments and foreign exchange. They will describe both the project, and the factors that led to success in such a major undertaking.
We will also hear from two leaders of the Google treasury function about how that company has built a treasury function that encourages innovation. Google is the winner of Alexander Hamilton Awards in four different categories this year, demonstrating the spirit of continuous improvement that is pervasive from the corporate treasurer through to the function's front lines.
Join Treasury & Risk on June 8, 2016, to discover what your organization can learn from these companies' outstanding projects and unique approaches to treasury management.
Award Winning Presenters: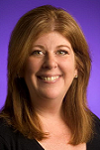 Ronni Horrillo
Corporate Assistant Treasurer
Google
Ronni Horrillo is Corporate Assistant Treasurer for Google, one of the largest and best known global technology companies. With 20 years of treasury experience, Ms. Horrillo has been at Google since 2003. She is currently responsible for Cash Management & Treasury Operations, Foreign Exchange Management, Business Risk Management, Customer Financing and Equity Programs. Ronni is also a board member for Google's Captive Insurance company, and serves on the 401(k) Committee.

Prior to Google, she held senior Treasury positions at PeopleSoft and Informix Software, with responsibility for Corporate Finance and Capital Markets, Foreign Exchange and Cash/Portfolio Management and Insurance programs .

Ms. Horrillo holds an MBA from Santa Clara University. She has been named one of the top Female Leaders in Finance, as well as one of the 100 Most Influential People in Finance by Treasury & Risk Magazine.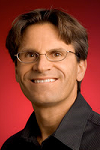 Tony Altobelli
Assistant Treasurer
Google
Tony Altobelli has served as Assistant Treasurer at Google since joining the company in 2007. In his leadership role, he is head of the portfolio management group, corporate finance and capital markets functions, and the asset management group; overseeing investments, financing activities, capital structure, and strategic corporate initiatives, including investments in renewable energy and affordable housing projects. Tony is also a member of the Board of the Google Foundation and serves on the Google 401(K) advisory committee.

Prior to joining Google, Tony spent eleven years serving in various leadership roles within the Treasury department at Hewlett-Packard Company in Palo Alto, CA. At HP, Tony led the corporate finance and capital markets functions, capital structure initiatives, derivatives and interest rate risk management activities and served as Foreign Exchange Manager. Earlier in his career, Tony served as a design engineer for three years at General Electric Company's Medical Systems Group.

Tony holds a Ph.D. in Finance from Michigan State University, where he also taught undergraduate finance classes. He has an M.B.A. in Finance from Indiana University and earned his B.S. degree in Mechanical Engineering from Michigan Technological University, where he graduated with High Honors.




Vidya Venkatram
Head of Treasury, M&A and Goods and Services Tax
Hindustan Unilever
Vidya heads the Treasury, M&A and Goods and Services Tax at Hindustan Unilever. She is a Chartered Accountant and has been with Unilever for over 12 years, managing a range of roles across Supply Management, Business Finance, Supply Chain Finance, Controllership, Taxation, Treasury and M&A.




Nidhi Jain
Senior Finance Manager, Treasury & Insurance
Hindustan Unilever
Nidhi is a Chartered Accountant and Company Secretary. She has been with Unilever for 7 years and has worked across the roles in Investor Relations, Supply Chain Finance, Category Commercial operations before taking up her current role.




Mitesh Thakker
Funds and Forex Manager
Hindustan Unilever
Mitesh is the Funds and Forex Manager at Hindustan Unilever. Mitesh has been with Unilever group for 5 years and has worked in supply chain finance prior to his current role in Treasury. He is an engineer and MBA by qualification.



Sponsor Presenter: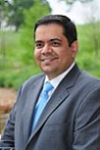 Prashant Patri
Principal, Global Treasury Advisory Services
Deloitte & Touche LLP
Prashant is the Deloitte Advisory Global Treasury Advisory Services practice and a leader in the practice's transformation and M&A / divestiture / restructuring offerings for energy and resources and technology, media and telecommunications clients. He has fifteen years of corporate finance experience, including global treasury experience through his work with companies in the U.S. and Europe.
Register now!
Having issues seeing the form? Click here!
Questions?
Please email webcasts@alm.com