On-Demand Webcast
Rethinking Working Capital Management as Interest Rates Rise

Cost: Complimentary
Sponsored by:
Working capital management has been a back-burner issue for many companies in the recent past. With interest rates at record lows for years, keeping DSO low and DPO high has not been a top priority. That's going to change as rates rise.
Explore how companies are changing their approach to working capital management, in anticipation of rising rates, by joining this complimentary webcast. Hear experts provide best practices and strategies for rising rates, and dive into results from the Hackett Group's recent benchmarking survey on working capital management.
Join the conversation and learn:
Why working capital management should get more attention as rates increase
Benchmarks to compare against your own working capital management practices
Best practices to improve payables and receivables processes
How technology can help reduce DSO and increase DPO
Different management approaches to prepare for higher interest rates
Register Now!
Featured Speakers: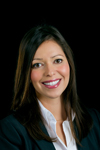 Veronica Wills
Associate Principal, North America Working Capital Practice Lead
The Hackett Group
Ms. Wills has over a decade of business transformation and process improvement experience, with an emphasis on driving cash flow, liquidity enhancement and operational efficiency through working capital optimization. Areas of focus include Customer-to-Cash (end-to-end revenue cycle and receivables management), Procure-to-Pay (end-to-end procurement and payables management) and enterprise change management. Previously, Veronica performed internal consulting as a Six Sigma practitioner for one of the largest private companies in the US and held several financial management roles.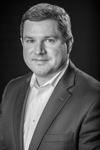 Phil Beck
Senior Vice President
SAP Ariba
Phil Beck is SVP Payments & Financing at SAP Ariba. In this role, he is responsible for all aspects of the company's strategy and execution to transform global B2B payments. Prior to his current role, Mr. Beck served as Ariba's Global VP for Network Knowledge and Strategy from 2012 to 2014 and as Vice President of Ariba's Network account management and operations teams from 2007 to 2012. Prior to joining the Network executive team in 2007, Mr. Beck held numerous commercial, business development and operational leadership roles in Ariba's Managed Services BPO team as well as at FreeMarkets. Prior to his work at FreeMarkets and Ariba, Mr. Beck was a member of PNC Bank's Energy, Metals and Mining corporate finance team where he structured and led multiple high-yield bond, asset securitization, revolving credit and treasury management transactions. Mr. Beck holds a BS in Mechanical and Biomedical Engineering from Carnegie Mellon University. He was awarded SAP's Hasso Plattner Founders Award in 2015 for AribaPay, SAP Ariba's groundbreaking B2B payment solution, and was awarded a U.S. Patent for Online Competitive Bidding in 2000. He and his wife Anne along with their three children live in Pittsburgh, PA where Mr. Beck is a member of the board of directors for Coro Pittsburgh, a non-profit dedicated to developing community leaders, and an executive advisor to the Multiple Sclerosis Society of Western PA.
Register now!
Having issues seeing the form? Click here!
Questions?
Please email webcasts@alm.com