Finding Treasury Enlightenment in Trapped and Untapped Data
Overview
[ON DEMAND]
If you have previously registered for this event, please click here, and log-in using the email you registered with to access the on-demand event.
Brought to you by:

The corporate financial function is complex, interconnected and changing fast. In this environment, the Treasurer has been given the lead role in ensuring the financial stamina of their organizations. However, such an enormous responsibility cannot be executed in isolation or in the dark.
Today's treasury and financial professionals are turning their attention to the financial evidence and intelligence that can be derived from their everyday operational data. To derive this depth and breadth of financial intelligence, there is a movement towards the cross-functional collaboration within finance. Unfortunately, implementing such an infrastructure can be easier said than done. Fragmented work streams, processes and technology are often the last barriers to intelligent and proactive financial management.
Join this webcast to discuss what opportunities lie ahead for treasury teams, and how creating a connected and collaborative function can unlock ultimate financial value to your business and potentially advance their professional development, including.
What are the latest trends shaping the new generation of corporate treasury?
What can your operational data tell you?
What is the treasury Data Maturity Curve and where do you fall on the spectrum?
Achieving an intelligent connected treasury – people, processes, technology
Speakers: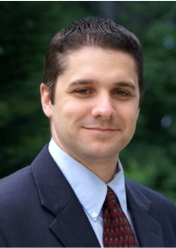 Michael Vigue | VP Product Solutions| Bottomline
Michael Vigue is an accomplished business leader with a proven track record of delivering results and building innovation in the financial technology sector. As Vice President of Product Solutions at Bottomline Technologies, Michael leads a team responsible for defining product vision and the go to market strategy of Bottomline's Payments and Cash Management solutions. Prior to his current role, Michael managed the Payments segment within the Business Solutions business unit at Bottomline and has held various positions in product management, including VP of Product Management for Bottomline's Digital Banking unit. Michael has over 25 years of experience defining strategy and delivering cash management and fraud prevention solutions to corporations and financial institutions.
Register Now!