Currency Management Programs: Now is the Time to Automate
Overview
On-demand viewing
Cost: Free
Sponsored By:

Many corporations continue to rely on manual approaches to currency risk management. This means increased risks for the organization, and missing out on a wealth of benefits that come from adopting a modern, fully-automated process.
Join the conversation and learn:
How to make a business case for full automation
Why automation enables treasury professionals to focus on analysis rather than data gathering
How automation reinforces the value a treasury department brings to an organization
How automation empowers treasury teams to do more with less
Register Now!
Featured Speakers: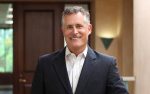 Andy Gage Vice President of Strategic Markets FiREapps
As Vice President of Strategic Markets at FiREapps, Gage advises corporate clients, consulting firms and business partners on a wide range of foreign exchange risk management-related topics, FX management best practices and FX hedging. He has over 20 years of experience in FX exposure management, business process re-engineering, lean manufacturing, ERP and complex system deployment, product management marketing, product management and consulting.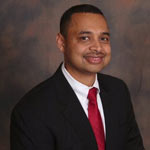 Amit Singh SVP & Treasurer Newell Brands
Amit heads the Treasury function at Newell Brands, a $15B fast growing Fortune 200 Consumer Products firm. His responsibilities span capital markets, risk management, cash management, treasury operations, international treasury, insurance and pensions. In his previous role at Pfizer Treasury, Amit managed $45B+ cash investment portfolio for interest rate, credit and currency risk. His mandate also included managing Pfizer's short term liquidity needs and working capital strategies. Earlier at Pfizer, Amit focused on capital structure and long-term liquidity planning, business development support and various corporate finance issues. His personal interest topics include valuation of path-dependent derivatives, corporate cost of capital, liability driven investing, valuing early stage pharmaceutical assets and executive compensation design. He is a two-time Alexander Hamilton Award Winner for his work on Capital Structure Design and on Practical Approach to Managing the Liquidity Risk of a Defined Benefit Pension Plan. Amit began his career as a field engineer for Schlumberger Technology in the Gulf of Mexico and worked in the Oil Field Services Sector for 5 years in Gulf of Mexico and Oklahoma. He is a Petroleum engineer by background and has an MBA from Wharton School.