Marketing Insights
Check out TreasuryandRisk.com's resources for marketers targeting the corporate treasury industry to help drive thought leadership, brand awareness and sales leads from high-level treasury and finance executives. Need help? Contact Us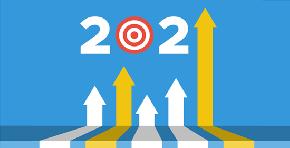 Treasury & Risk Marketing Blog
With many individuals still working remotely and live events slowly ramping up later in the year, 60 percent of organizations are increasing their digital marketing budgets, according to a recent survey from market researcher, Outsell.
However, caveats abound: Spending will not get back to pre-COVID-19 levels for another year or two and customers are evaluating every penny of marketing spend, the survey added. One idea from TreasuryandRisk.com: our new
high-impact ad units which offer 3x to 6x the engagement of traditional ROS advertising.