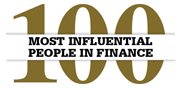 "It's been quite a ride here over the last two-and-a-half years," says Liz Claiborne CFO and executive vice president Andrew Warren. Certainly exiting General Electric to join the troubled women's clothing company in 2007, just before the recession hit, could be seen as a case of bad timing. But Warren, who says he left GE after 17 years to be a "bigger fish in a smaller pond," says the move has been a rewarding challenge.
"I feel great about our progress to date," he says. "We have dramatically improved the company's liquidity position and balance sheet while significantly reducing our cost structures and changing the DNA of the finance organization."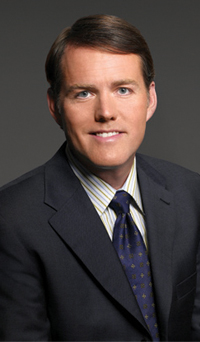 Andrew Warren
When Warren arrived at Liz Claiborne, the company faced a 2007 earnings drop of 65%. Together with CEO William McComb, Warren turned his efforts to reducing the company's debt, which had soared during a five-year acquisition spree. "Our sensitivity to a global recession had not been well understood," he says. "We had too much debt, too many brands and too much cost supporting those brands." Warren says Liz Claiborne shut down or sold 16 of its brands in his first year.
What does a CFO know about fashion? "That's a good question," he laughs, adding, "and my wife will assure you I have no fashion sense. But actually, my not being a fashion guy was very helpful in making the tough decisions." Instead of trying to psych out the market for a line of clothes, Warren looked at issues like distribution channels. "It can take a non-fashion person to say: 'We've got to re-examine how we go to market with a brand,'" he says.
So, for example, Warren ended up being "very involved" in the company's successful negotiations to team up with department store chain J.C. Penney to handle the company's flagship Liz Claiborne brand.
On the cost side, Warren came in armed with a hatchet, slashing administrative costs by $500 million over three years, from $1.9 billion to $1.4 billion.
And he revamped the finance operation. "Bill [McComb] said we had become a little too insular, with people who had been here a very long time," he recalls. People were let go or reassigned, and in the end, Warren says that all his sub-CFOs are new, either promoted or brought in from outside the company.
Going forward, "it's about execution," Warren says. "We've suffered sales erosion as a result of the recession, so our focus now is on driving retail productivity and e-sales, expanding internationally, growing gross margins, and improving working capital.
"We've still got some tough quarters ahead of us," he adds. "I think the world is celebrating the end of the recession a little early."
Warren's advice to other CFOs? "Be the hardest critic of the company," he says. "Other executives have jobs that require them to be cheerleaders. The CFO has to be the biggest pessimist in the room."