Brazil's poverty rate remains high, despite a rapidly growing middle class, and outside the big cities, its infrastructure is still lacking. Nevertheless, it's becoming harder and harder to classify the country as developing, given that in some areas—especially financial ones—it outpaces developed nations.
As with any developing country, risks remain. David Backus, a professor at New York University's Stern School of Business, says that unlike neighboring countries, however, Brazil's politic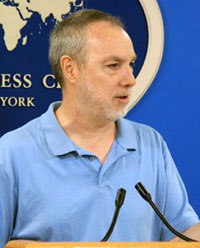 al system has remained stable.
"What's reassuring about Brazil is that it's had three elections in a row without any major [policy] changes," Backus says, adding that Argentina's GDP per capital remains higher than Brazil's but its political system is "extremely immature."
When Luiz Inácio Lula da Silva was elected president of Brazil in 2002, says Backus, "the first thing he did was appoint a conservative member of his party to run the central bank. He said, 'We're going to help the poor, but in a fiscally conservative way,' and he did that."
In another sign of the country's maturity, Brazil has clearly learned from its mistakes, especially in the financial realm. Following the extreme volatility in Brazilian financial markets in the 1980s and 1990s, the country developed highly automated and advanced systems for payments and financial markets.
The Brazilian debt crisis helped stabilize the country's financial system with good monetary reforms that helped leapfrog Brazil to where it is today, with innovative and highly-automated payment systems, says Fiona Deroo, senior vice president of international subsidiary banking and business development at Bank of America Merrill Lynch.
For example, BM&F Bovespa, the Brazilian stock and derivatives exchange, maintains accounts for each owner of positions traded over the exchange, enabling it to monitor the positions and take quick action when appropriate. In the U.S., exchanges instead maintain accounts for their brokerage members, but all of the brokerage customers' positions are aggregated, making it much more complicated to determine who owns what in a Lehman Brothers-type situation.
In addition, exchange-traded futures, over-the-counter swaps and securities are all cleared (or soon will be) by separate entities in the U.S. Bovespa is integrating those clearing functions, which ultimately should enable financial firms and their corporate customers to use those instruments more efficiently to hedge risk.
Brazil's payment system is also highly automated, allowing consumers to make payments using a boleto bancário—a type of pro forma invoice—even through ATMs.
Not all is perfect, though. Larry Harding, founder and president of High Street Partners, a consulting company that focuses on international business, says Brazil's hodgepodge of taxes have created a very complicated environment for business.
"It has more taxes than just about anywhere in the world," Harding says, pointing to taxes at the federal, state and local levels, including sales taxes, a social tax that's similar to the Social Security tax on income in the U.S., and a value-added tax.
"Companies are continuing to flock there, so it has to be a very strong market for people to jump over those hurdles," Harding says.
See more stories here about countries where multinationals have spotted opportunities.
To read about one company's plans to accept local payment types in Brazil, see Microsoft Aims to Go Local Globally.