Revolutionizing Legacy Treasury Processes
Overview
[ON DEMAND]
If you have previously registered for this event, please click here, and log-in using the email you registered with to access the on-demand event.
Sponsored by: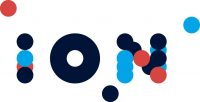 Many corporate treasury professionals find themselves at an inflection point. For companies that have allowed some (or all) treasury processes to remain decentralized and manual, the combination of technological advancements and widespread understanding of treasury best practices places the benefits of treasury transformation within reach.
Join Treasury & Risk for our webcast honoring the winners of the 2019 Alexander Hamilton Awards in Treasury Transformation. Learn how these four companies have revolutionized legacy treasury processes — and reaped remarkable benefits by doing so. We will explore how:
Hyundai Capital America fundamentally transformed its capital structure and liquidity management practices. HCA significantly reduced its proportion of debt vs. equity, shifted from asset-backed to unsecured financing, lengthened the duration of liabilities, and increased available liquidity, all of which helped build business agility in the face of rapid change in the auto industry.
Mastercard rooted out inefficient, decentralized, and manual processes in key areas, including debt management, deposit investments, and FX hedging. By centralizing and automating processes, Mastercard reduced risk and increased staff productivity on a large scale.
Microsoft standardized settlement processes for an intercompany loan portfolio worth more than $50 billion annually. The initiative enhanced treasury's visibility into cash flows, facilitating better global cash management and reducing FX impacts on the P&L.
NH Hotel Group, which has nearly 400 hotels in 30 countries, modernized its decentralized and largely Excel-based cash management and reporting processes. The complete treasury transformation provided visibility over group cash and reduced the company's bank accounts by half, among many other benefits.
Continuing Education:
Approved for up to 1.2 FP&A recertification credits by the Association for Financial Professionals at the rate of one credit for each 50 minutes of attendance.
Approved for up to 1.2 CTP recertification credits by the Association for Financial Professionals at the rate of one credit for each 50 minutes of attendance.
Save Your Spot!
Speakers:
Joshua Krongold is a Vice President in Global Treasury at Mastercard, overseeing professionals responsible for Foreign Exchange Hedging, Investments and Treasury Operations.

Josh has been with Mastercard for more than 7 years; prior to his current role, he managed the Capital Planning function and Capital Markets execution for equity and debt.

Frank Falzon is Director in Global Treasury at Mastercard with responsibility for Cash Management and Treasury Operations. Frank has been in his current role with Global Treasury for over 5 years. Prior to this role, he held various positions at Mastercard with Financial Planning & Analysis responsibilities and, previous to that, positions with Business Unit Controller and accounting responsibilities.

Sunnie Ho is a Senior Treasury Manager with the Global Cash Management team at Microsoft. She joined Microsoft over 11 years ago after completing her MBA at the University of Washington. In addition to her regular Treasury responsibilities supporting global subsidiaries, she has led multiple cross company projects including standardizing intercompany settlement processes and enhancing subsidiary cash forecasting program.​
Frank Boroch is treasury director for Hyundai Capital America. In this role, he directs the management and strategic execution of domestic and international debt capital markets activity, as well as banking partner relationship management strategies. Prior to joining Hyundai Capital America in 2013, Boroch worked for AECOM, Kiitos Capital, and Bear Stearns, where he acquired extensive experience in capital markets, investing, and investor relations. He holds a bachelor's degree in Government from Cornell University, an MBA in Finance from New York University, and is a CFA charterholder. ​

Luis Martínez Jurado is the senior VP of treasury and finance for NH Hotel Group. He holds an economics degree from the University of Seville in Spain and an MBA from the IE Business School, and he has more than 15 years' experience in management of multinational corporations. Since joining NH Hotel Group in 2016, Martínez Jurado has led the company's corporate finance, treasury, insurance, and credit risk management strategy at a global scale. He is also a frequent public speaker on capital markets and treasury.​

Lorne Hamilton is a Strategic Account Manager at ION working with leading corporations and financial institutions. He assists financial professionals in treasury and accounting departments assess and align their technology solutions ensuring they meet their operational requirements. Mr. Hamilton has been active in treasury for over 30 years. His professional experience encompasses roles as an Assistant Treasurer in the corporate sector, in Syndications and Foreign Exchange in the banking sector, and for the past nineteen years in treasury management systems Sales, Project Management and Client Relations. .​