Modernizing Global Payments - Finding the Missing Opportunities
Overview
On-Demand
If you have previously registered for this event, please click here, and log-in using the email you registered with to access the on-demand event.
Sponsored by: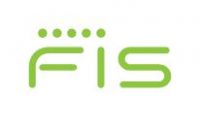 Since surveying the market six years ago, the 2019 FIS Corporate Payments and Bank Connectivity report found that corporations are grappling with the same challenges: fraud, controls, cash visibility and costs. While they are embracing digital capabilities and payment factory, or bank integration solutions to make their payments future-ready, adoption rates are still slow.
What can you do to finally overcome these challenges and be able to leverage the latest payment trends, including APIs and real-time payments? Hear from two corporate practitioners, GE and LVMH who have taken steps to digitalize, centralize and standardize their global payment processes. Also, hear from Citi on the latest payment trends they are uncovering. Additionally, get a peek at the 2019 FIS Corporate Payments and Bank Connectivity market report to help benchmark your processes against your peers.
Attend this webcast to discover:
How technology can help companies overcome challenges including fraud risk, lack of cash visibility, high costs and lack of controls
How industry trends can help improve your payment processes
Steps that can be taken to develop a business case for a payments project
Speakers:
Luc Belpaire heads up the product management and business development team of Trax, the leading corporate payment hub. In this capacity, he is responsible for product strategy, product management and sales support. Luc has been with FIS for 10 years.

Prior to joining FIS, Luc spent 11 years at Oracle working in various roles and geographies, including director of product strategy financial services in the applications division where he worked on defining a strategy around cash management and payments. He has a Master's degree in Economics from the University of Ghent, Belgium and an MBA from the Vlerick Management School in Belgium.

Rene Schuurman is the Global Market Manager for Citi Treasury and Trade Solutions Digital Channels' team and based in Chicago. Rene has global market management responsibility for the API, online, mobile, SWIFT, file, and message-based connectivity and integration solutions for Citi Treasury and Trade Solutions. In this capacity. Rene is also a representative for Citi in various EDI standard governing bodies such as the Common Global Implementation workgroup. Previously he had global product development responsibility for the customer-facing API, SWIFT, file, and messaging capabilities.

Prior to joining Citibank, Rene worked at ABN AMRO Bank and Capgemini Consulting in Utrecht, the Netherlands where he has held roles in project management, client implementations, business architecture, and product management.

Rene graduated from the Polytechnic University of Amsterdam with a Bachelor of Science in International Finance and Business Administration.

Laurent Dall'Aglio is an engineer graduated from the Ecole des Mines. Based in Paris, Laurent has worked for the last 7 years on various projects in the Financing & Treasury Department of the LVMH Headquarter. In his current role, Laurent is responsible for the Group bank communication platform project which is based on FIS' Trax solution. Laurent manages all deployments across the LVMH Group as well as the relationship with banks, SWIFT, external partners and FIS.

Peter Claus-Landi is an Executive – Treasury Operations & Industry Initiatives at GE, based in Norwalk, CT. Peter's team is responsible for Payments & Bank Reporting, Bank Connectivity and spearheading Industry Initiatives for GE. He earned a BS in Business Economics from the State University of New York at Cortland, and an MBA from Clarkson University.