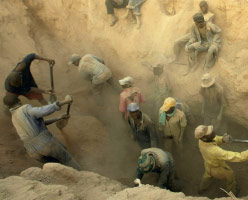 Complying with the initial deadline to report on the use of conflict minerals has been a mad scramble for companies that have had to reach out to hundreds, thousands, or even tens of thousands of suppliers to ascertain whether their products contain the minerals in question.
The Securities and Exchange Commission's (SEC's) conflict minerals disclosure requirement was mandated by Dodd-Frank and aims to eliminate the use of four minerals—tantalum, tin, tungsten, and gold—when they are providing funding for groups involved in human rights violations in the Democratic Republic of the Congo.
The countdown to the June 2 deadline was interrupted by an appeals court ruling last month that one portion of the SEC regulations violates companies' First Amendment rights. Lawyers say, though, that the decision doesn't mean companies should abandon their efforts to meet this year's deadline.
The appeals court rejected just one piece of the conflict minerals rules dealing with how companies describe the results of their due diligence, said Michael Littenberg, a partner at the law firm of Schulte Roth & Zabel in New York. The court's decision "doesn't relate to disclosure generally under the conflict minerals rule or the general requirement to do a filing," he said.
The ruling focused on the SEC's requirement that companies report on their website whether their products are conflict-free. "What the court concluded is that these particular statements were beyond what the SEC had the right to require companies to say," Littenberg said.
The possibility that the appeals court decision might lead to a reprieve on making conflict minerals disclosures must have been tantalizing for the many companies that are struggling to meet the deadline. A PwC survey of 700 companies showed that as of February of this year, 26% were still in the early stages of complying with the rule.
Gathering the Disparate Data
Coming up with the information the SEC wants can require considerable effort, reflecting the extent and complexity of global supply chains.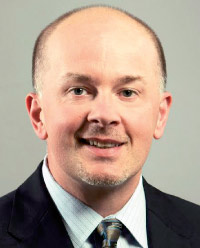 Rich Goode, senior manager for climate change and sustainability services at Ernst & Young, noted that mergers, acquisitions, and divestitures, as well as the many IT systems in which companies store data, make it tough to generate an enterprisewide view of all of an organization's products, all components of those products, and all the suppliers of those components.
The second big hurdle is getting suppliers to respond to the requests to provide information about their use of conflict minerals, Goode said. "It's difficult to get these credible declarations all the way back from your supply chain—it's not impossible, but it's difficult.
"A lot of companies look at it and say, 'I'm not answering this—this would take me hundreds of hours,'" he said. "Distributors as a group say, 'We don't make things; we represent hundreds of companies. There's no way we can provide you with a declaration for every company.'"
Suppliers also argue that because they're not public companies, they're not required to provide the information, he said.
The PwC survey showed that only 28% of companies had gotten responses from more than 75% of their suppliers, while 19% had gotten responses from 51% to 75%, and 41% had gotten responses from less than half of their suppliers. Moreover, 31% said the responses they received were of poor quality, containing incomplete or inconsistent information, while 52% described the responses as adequate.
Rather than taking a heavy-handed approach and threatening negative consequences, companies should engage with their suppliers and educate them about the SEC's requirements, Goode said. He noted that many companies are adding a conflict minerals clause to their contracts with suppliers; the clause typically says the supplier has to report every year on its use of conflict minerals and, when possible, use materials from conflict-free smelters.
Some companies are using software to handle their compliance, Goode said, especially those with large numbers of suppliers. But because of the uncertainty about whether the conflict minerals disclosure requirement will survive, some of the available software products fail to provide the risk mitigation and corrective action functions that companies need. Many software companies just modified their existing software, he said.
"Just sending surveys and getting them back is only part of the story," Goode said. Once companies get the surveys back, they have to review them and identify the ones that require follow-up, he said.
As companies go through the process of reaching out to suppliers, some are using that process to work on their supply chain as well. According to the PwC survey, 13% of companies see conflict minerals compliance as an opportunity to make supply chain improvements. Technology, manufacturing, and industrial products companies are most likely to take this view.
"What we see smart companies doing right now is saying, 'This is an opportunity,'" Goode said. "'We're missing an opportunity if we don't reach out at the same time and turn a compliance exercise into a value-add exercise.'" Those efforts could include supplier rationalization or adding another survey that deals with workplace health and safety or human rights, he said.
The Story of the Company's Efforts to Comply
Companies also have to consider what put into their report. Littenberg noted that the conflict minerals rule is principles-based, so companies have discretion over how to put together the report. "This is not a fill-in-the-blank form," he said. "There's a lot of judgment that goes into this."
Various organizations, such as the AICPA, have provided guidance on putting together the report, Goode said. He suggested approaching the report as the story of the company's efforts. "Just be open and transparent about what you did and how you plan on improving," he said.
Companies are wary of getting it wrong, Goode said. "No one wants to over-disclose, put too much information out there, but they don't want to under-disclose either."
But he said that it's unlikely the SEC will be aggressive about enforcement in this first year of compliance, calling conflict minerals disclosure "a work in progress."
In the first year, "very, very few companies are going to be able to declare a product line conflict-free or not," Goode said. He noted that while Intel has announced that its microprocessors are now conflict-free, the company spent years working on eliminating conflict minerals from its supply chain and had resources in the Congo to help with that effort.
Littenberg doesn't expect the SEC to tear apart companies' conflict mineral disclosures in this first year of filing. "I think there's going to be a multiyear process of improvement in the filings," he said, noting that that would match the way the agency has handled other new types of disclosures.
While the focus currently is on meeting the SEC's disclosure requirement, there are other factors that come into play in terms of companies' use of conflict minerals.
Other parties interested in companies' use of conflict minerals include socially responsible investing groups, Goode said. "A lot of companies are proud of being included in socially responsible investing lists," he said, suggesting that conflict minerals could become a factor in such lists.
"Many large companies, and not just in the electronics industry, are planning on moving forward with their programs regarding responsible sourcing of conflict minerals even if the disclosure requirement changes or goes away temporarily," Littenberg said. For many companies, the efforts aren't solely a response to the SEC. "For a lot of companies, what's more important is, 'What do my customers require me to do so that I can keep their business?' That's a big driver of the compliance programs people are putting in place."
Read the May Special Report on Regulatory Update.
Related: Basel III Reshapes Banks' Relationships with Corporate Treasury Margin Requirement Still Hanging Over Derivatives Users