How to Become a Human Firewall: A Practical Briefing on Cybersecurity for Treasury Professionals
Overview
[On-Demand Only]
**If you have previously registered for this event, please click here, and log-in using the email you registered with to access the on-demand console**
Sponsored by: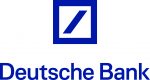 Cybercrime is a broad word. It is not just limited to online scam – it is fraud, identify theft, hacking, phishing, and more. In today's world, individuals and organizations have to take the highest safety precautions to stay proactive about security measures.
Luckily, there are ways that companies can protect themselves. Gain a better understanding of how to implement these protection strategies, as well as first steps on how to identify and create an action plan. Learn as Deutsche Bank's Isabelle Theisen covers the current threat landscape, the anatomy of a cyber-attack and how treasury professionals can tackle cybersecurity as a whole.
Join this complimentary webcast for an overview of considerations to make your organization more secure. Key takeaways include:
What the cyber threat landscape looks like
An understanding of threat actors and the dark web
Best practices to mitigate key risks
Register Now!
Featured Speakers: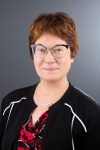 Isabelle Theisen
Managing Director and Chief Information Security Officer (CISO), Americas
Deutsche Bank
As Americas CISO for Deutsche Bank, Isabelle works alongside the lines of business and technology to deliver the information security and cybersecurity programs to protect the bank in the Americas region. Isabelle works closely with regulators, government agencies, associations, and industry groups throughout the region, as well as represents global security initiatives to the bank's regional committees and boards of directors.
Isabelle has over 18 years' experience directing information security operations for corporate organizations in a range of sectors, in the US and internationally. Prior to joining Deutsche Bank at the end of 2016, Isabelle built a new security practice for Accutive Consulting; set up the Chief Information Security Office for Western Alliance Bank; and built a multi-year security risk strategy as CISO for Caesars Entertainment. Previous roles include holding CISO/CSO positions for First Advantage Corporation, Warner Brothers, Universal Studios, and American Express.