Building Transparency in Liquidity Management Processes
Overview
[On-Demand Only]
**If you have previously registered for this event, please click here, and log-in using the email you registered with to access the on-demand console**
Sponsored by: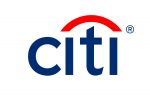 Managing corporate liquidity is a crucial function for any treasury team. The task is especially important, and challenging, in today's volatile global business climate. Those managing cash flows have to be just as innovative as everyone else in the organization.
Amid geopolitical uncertainty, rising interest rates, and increasing complexity of corporate financing solutions, Treasury & Risk is presenting the 2018 Alexander Hamilton Awards in Liquidity Management for two projects that greatly enhanced treasury's control over organizational liquidity. Learn how these companies have improved liquidity within their businesses and how they achieved best-in-class efficiency of core treasury processes.
Join this complimentary webcast to earn 1.2 AFP CTP/FP&A credit for attending*, and learn how:
Microsoft launched an initiative to improve corporate treasury's visibility into structured financing solutions such as factoring, channel financing, and supply chain finance.
Clearsettle set out to centralize bank account management and improve transparency of cash stores around the globe.
To improve efficiency of cash management processes, and improve visibility into liquidity around the world.
Register Now!
Featured Speakers:
Damaris Sardenberg

Senior Finance Manager, Microsoft

Damaris Sardenberg was born and raised in Sao Paulo, Brazil. As Senior Treasury Manager for Microsoft, she manages the implementation of structured finance solutions for large clients in the North America and Latin America markets. Her objective in Microsoft's Structured Finance group is to support the Sales organization to enable more sales by addressing credit risk and the liquidity needs for customers and partners. Before joining Treasury at Microsoft, she worked in credit, business analytics, operations, banking, and risk management.

Alistair Cotton

Treasury Manager, Clearsettle

Alistair is one of the founders of Settlego and its chief product officer. Before that he was the Treasury Manager of sister company Clearsettle and built out the treasury function to automate the interaction of banking, FX and accounting partners. Prior to joining the Akce Group Alistair worked for a UK based FX broker, running their treasury function alongside founding their market leading E-tailer division.

Tom Leitch

Chief Operating Officer, TreasuryXpress

Tom Leitch currently serves TreasuryXpress as Chief Operating Officer. With a background deeply rooted in the treasury and financial industry, Tom provides an extensive understanding of the challenges and objectives of treasury departments around the globe. Tom is excited to be a part of bringing a new era of Treasury Technology to the market, with a TMS that offers unprecedented flexibility while maintaining the highest levels of customer centricity.