The Digital Treasurer: How Technology, Cyber-Crime, and Globalization are Redefining the Treasurer's Role
Overview
[On-Demand Only]
**If you have previously registered for this event, please click here, and log-in using the email you registered with to access the on-demand console**
Produced and Sponsored by:

What does the future hold for treasurers? Technology, Cyber-crime, and Globalization have been big topics of discussion, and will continue to define the future. Treasurers and their departments are continuously tasked with expanding their roles and responsibilities given the ever-changing regulatory environments. The next generation of treasurers will need to utilize a more powerful, scalable means of accomplishing traditional treasury tasks such as cash management and cyber-fraud mitigation.
In this webinar, FIS and Ernst and Young will navigate the complex landscape, both existing and new technology, from basic cash management tools to cutting edge robotics. Treasurers will understand which developments will be the most impactful in the short and long term. Additionally, panelists will discuss the evolution of best practices in treasury, and how globalization and cyber-security have played a major role in changing treasurer expectations.
Stay ahead of the curve by optimizing and modernizing your technology and processes. In this webcast, you'll learn:
How modernizing your technology with the latest solutions, partners, and cloud models can help you focus on treasury, not on maintaining systems.
How to take a driver's seat in managing new risks such as cyber-risk.
How to leverage the latest digital trends like artificial intelligence, open APIs, and robotics to help empower your treasury organizations for success.
Speaker Names & Bio's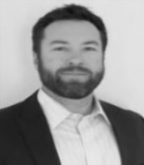 Ehren Moeller
Ernst & Young LLP, Manager
Philadelphia / New York Offices
Ehren Moeller is a Manager in the Global Treasury Services practice of Ernst & Young LLP. He has twenty years of experience gathered in a variety of consultancy and relationship positions within the financial sector, with market leading treasury software solution providers, consultancy practices, and as a treasury practitioner.
Prior to joining Ernst & Young, Ehren was a Client Relationship Manager at IT2/Wall Street Systems where his responsibilities included creation and development of client roadmaps outlining; high level description of treasury processes and work flow, 3rd party integration, client goals and objectives, and budgeted projects for future consideration. Ehren has also held consulting roles with 3rd party vendor applications responsible for implementing both domestic and global roll out projects.
Ehren also held a practitioner role as Global Cash Manager for Rohm and Haas Corporation. His responsibilities included domestic and international cash management, bank relationship management, and supporting projects requiring transaction initiation and financing coordination to ensure funding.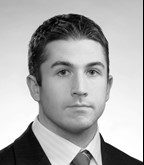 Steve Wiley
Vice President, Treasury Solutions
FIS
Steve Wiley is Vice President of Treasury Solutions for FIS. Prior to joining FIS, Steve worked as a principal consultant at Treasury Strategies, where he provided consulting services to large corporations and financial institutions in the areas of treasury operations, treasury technology, payments, liquidity management, capital markets, and risk management. He started his career working in corporate treasury as a practitioner at Reyes Holdings and Wheels Inc. He has been published in industry leading journals such as The Treasurer and GT News, and is also a frequent speaker at regional treasury conferences. Steve is a Certified Treasury Professional (CTP).
Save Your Spot!