How to Build an Innovative Treasury Function
Overview
[On-Demand Only]
**If you have previously registered for this event, please click here, and log-in using the email you registered with to access the on-demand console**
Sponsored by: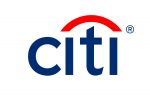 As the world around them continues to evolve, successful treasury teams are those that can build agility and innovation into every aspect of their daily (and strategic) function. Does your company's treasury group measure up?
Join treasurer George Zinn and other leaders from Microsoft, winner of our 2018 Alexander Hamilton Overall Excellence Award, for a roundtable discussion in which they will discuss how they've structured their function for maximum innovation and demonstrated their commitment to encouraging team members to think outside the box. You'll discover:
New ideas about how you can make your company's treasury function more innovative
How to stay on the leading edge of treasury practices
Tips to run your treasury function more effectively
Save Your Spot!
Approved for up to 1.2 CTP/CCm or FP&A credits by Association for Financial Professionals.
Featured Speakers:
George Zinn

Treasurer, Microsoft

George Zinn is corporate vice president and treasurer of Microsoft. In this role, he leads a global team that manages the company's worldwide financial and corporate risk, investment portfolios, strategic portfolio, foreign exchange, corporate and structured project finance, dilution management, cash and liquidity, customer financing, and credit and collections activities. He is directly responsible for overseeing Microsoft's $150+ billion in corporate assets and $90+ billion in liabilities.

Damaris Sardenberg

Senior Finance Manager, Microsoft

Damaris Sardenberg was born and raised in Sao Paulo, Brazil. As Senior Treasury Manager for Microsoft, she manages the implementation of structured finance solutions for large clients in the North America and Latin America markets. Her objective in Microsoft's Structured Finance group is to support the Sales organization to enable more sales by addressing credit risk and the liquidity needs for customers and partners. Before joining Treasury at Microsoft, she worked in credit, business analytics, operations, banking, and risk management.

Neil Doyle

Senior Credit Manager EMEA & LATAM, Microsoft

Neil Doyle is Senior Credit Manager EMEA & LATAM for Microsoft. In this role, he is responsible for the company's risk management and collections management for Worldwide Online Credit Services (WOCS) in EMEA & LATAM. He has been part of Microsoft Treasury since January 2016. Previously, he held senior finance roles in sectors such as Energy Utilities, B.P.O. and Telecommunications.

Jamie Bach

Manager of General Accounting, Euler Hermes

Jamie Bach, CPA graduated from Loyola College with a B.S. in Accounting. Jamie started her career at Big 4 Accounting Firm Ernst & Young. Jamie has worked in two International Corporate Accounting Senior roles primarily focusing on GL close, consolidations, and SEC financial Reporting. Jamie has been the Manager of General Accounting at Euler Hermes for 18 months and is in charge of Treasury, AP, Investments, GL, and IFRS Reporting.

Daniel Smith

Manager of FP&A, Euler Hermes

Daniel Smith graduated from Towson University with a B.S. in Mathematics, concentration in Actuarial Science. Daniel worked as a Planning & Analysis lead for a large Residential and Commercial Real Estate company for 8 years before joining Euler Hermes in 2007. After joining Euler Hermes as a Senior Financial Analyst, Daniel has been the Manager of FP&A since 2014 in charge of Regional Controlling & Budgeting.