System Modernization and Consolidation: The Fannie Mae Success Story
Overview
[On-Demand Only]
**If you have previously registered for this event, please click here, and log-in using the email you registered with to access the on-demand console**
Produced and Sponsored by: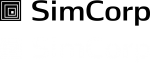 The pace of change in financial services continues to accelerate as firms respond to an increasingly complex marketplace. Evolving FASB Standards related to hedging and derivatives transactions as well as the introduction of CECL and SOFR are driving significant changes into firms' aging operating platforms.
More than ever before, a firm's ability to respond efficiently to these types of disruptions translates directly to the bottom-line. Having the right technology strategy is key to unlocking business value and enabling success in today's dynamic environment.
Join us for this webinar to hear Fannie Mae, EY and SimCorp discuss:
Market changes impacting the technology landscape
Fannie Mae's success story of system modernization and consolidation
Partnerships and technology options to support you with these changes
Register Now!
Featured Speakers:
Jason Birmingham

Head of Capital Markets and Finance Technology, Fannie Mae

Lisa Widdowson

Partner, EY

Jenny Ravenscroft

Head of Product Solutions, SimCorp North America

Terry Flynn

Front Office Specialist, SimCorp North America