Is Your Operational Efficiency Evolving Fast Enough?
Overview
[On-Demand Only]
**If you have previously registered for this event, please click here, and log-in using the email you registered with to access the on-demand console**
Sponsored by: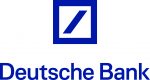 As technologies, financial regulations, and tax laws change rapidly, many treasury professionals find that the systems and processes they've used in the past are inadequate for the present. Out-of-date practices often come to light via glaring operational inefficiencies. Activities like manually managing a complex bank account structure may take exorbitant amounts of staff time, limiting the team's ability to support strategic decision-making in the business.
That's why one of the most crucial responsibilities of the modern treasury function is to ensure that the processes, technologies—and overarching operational model—they're utilizing day-to-day keep pace with evolving best practices for optimizing efficiency.
In this webcast, Amy Beninato and Kristy McKay will explore how leading treasury teams are reconfiguring their operational models, and how they're leveraging ERP systems, treasury management systems, and even Excel spreadsheets to dramatically improve efficiency.
Attendees will learn how to manage an overhaul of their treasury structures, including how to:
Assess operational efficiency
Create a roadmap for process and technology improvements
Conduct a periodic review of treasury performance
REGISTER NOW!
Featured Speakers:
Amy Beninato

Director-Corporate Cash Management, Americas, Deutsche Bank

Amy Beninato is a Director, Corporate Cash Management Sales in Global Transaction Banking at Deutsche Bank. In this role, she maintains cash management relationships with large multinational corporations, as well as creating business development strategies. Prior to Deutsche Bank, Amy has held senior sales positions in corporate cash management with Bank of the West/BNPP, JP Morgan, and other global banks. She is a former board member and Past President of the New England AFP.

Kristy McKay

Treasury Manager, MAPFRE USA

Kristy McKay is the Treasury Manager with MAPFRE USA. She has more than 20 years of progressive domestic and international treasury experience. Over that time, Kristy has held many treasury roles and has had responsibility for worldwide cash management; management of bank, merchant, and vendor relationships; project management; escheatment; treasury system implementation; business operations; and credit and collections.