Streamline Intercompany Flows with Multilateral Netting
Overview
[On-Demand Only]
**If you have previously registered for this event, please click here, and log-in using the email you registered with to access the on-demand console**
Produced and Sponsored by: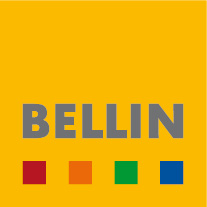 Multilateral netting is a powerful way to optimize intercompany invoicing.
Netting saves transaction costs and bank fees,
Improves efficiencies in intercompany invoice handling,
And reduces invoice reconciliation headaches.
Join this complimentary webcast to learn:
The fundamentals of multilateral netting
How netting can save time, costs, and frustration
Steps to implementing netting
Register Now!
Featured Speakers:
Lena Pennington

Director, Sales and Operations North America, BELLIN

Lena Pennington is the Director of Sales and Operations for BELLIN USA based in Boston, MA. Prior, she served as the Director for BELLIN's UK offices in London. Lena has extensive experience implementing treasury systems in Europe and North America. She holds Finance degrees from Fairleigh Dickinson University in New Jersey, and the London School of Business and Finance.
Learn more about Miltlateral Netting
Can't attend? You should still register! We'll be sending out an on-demand recording after the webcast so you can participate when it's convenient for you.