Successful Treasury Transformation and Innovation through Technology Excellence
Overview
[ON DEMAND]
If you have previously registered for this event, please click here, and log-in using the email you registered with to access the on-demand event.
Sponsored by: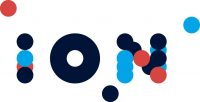 What happens when effective project management is harnessed to bring to life truly innovative ideas? The results can be astounding, as demonstrated by this year's winners of the Alexander Hamilton Awards in Technology Excellence.
Join Treasury & Risk for our webcast honoring the winners of the 2019 Alexander Hamilton Awards in Technology Excellence. Learn how three companies have successfully designed and implemented their award-winning projects, and how project management and change management made their initiatives so successful.
Gain new ideas about ways to improve your treasury processes and projects from the winning case studies:
Baird set out to streamline accounting for customer transactions, but none of the available treasury management systems provided a rules engine that could effectively match transaction data from its banks against its G/L accounts. Treasury worked with IT to develop APIs that automate booking of transactions in the G/L, following principles of robotic process automation (RPA).
Microsoft wanted to improve efficiency and expand the geographic scope of its balance sheet extended payment terms (XPT) program. Departments from collections and cash applications to billing and customer service collaborated to develop both an in-house solution for origination of credit requests and a plug-in to the corporate SAP ERP system that supports servicing requirements. Within four months, the project team had developed these solutions and migrated a multibillion-dollar A/R portfolio to the new software and a new servicing provider.
Stanley Black & Decker needed to modernize and transform its treasury function. Although it was a major global corporation, its treasury consisted of decentralized and largely manual processes. The company centralized all treasury operations on a single treasury management system, automating processes wherever possible. The project improved efficiency, as well as visibility into liquidity and cash flows throughout the organization.
*Continuing Education:
Approved for up to 1.2 FP&A recertification credits by the Association for Financial Professionals at the rate of one credit for each 50 minutes of attendance.
Approved for up to 1.2 CTP recertification credits by the Association for Financial Professionals at the rate of one credit for each 50 minutes of attendance.
Save Your Spot!
Featured Speakers:
Catherine Grant-Alston

Catherine is director, global cash operations, for Stanley Black & Decker, Inc. She is responsible for managing the strategic liquidity planning of the company's $13 billion in revenue, cash mobilization and consolidation, and treasury technology transformation. Grant-Alston has worked in the financial industry for more than 19 years. At Stanley Black & Decker, she has implemented numerous processes for efficiency and cash optimization.

Steve Huse, CTP

Steve serves as the director of client reporting at Baird. His team is responsible for providing clients with clear and concise reporting to meet their investment needs, including client statements, cost basis, and tax reporting. Previously, he was a senior vice president in Baird's Capital Markets Operations department. Huse has been with Baird for 14 years, eight of which were spent overseeing treasury operations.

Tammy Jasinski

Tammy is the treasury management analyst at Baird, which is part of the company's Capital Markets Operations Department. Her primary role is to monitor all of Baird's cash levels, making sure the firm is liquid and able to finance day-to-day operations.

Tom Czerwinski

Tom is the director of technology for the Worldwide Payment Solutions team at Microsoft. For more than 20 years, he has provided solutions to improve and transform finance processes and reporting. His career has been grounded in the understanding of business needs and delivering cutting edge applications to meet them. He has a passion for building innovative, world-class solutions which provide value as quickly as possible.

Dennis Crispin

Dennis is the chief product owner of the XPT servicing solution and future state reporting environment for Microsoft's Worldwide Payment Solutions. Previously, he has held various positions including Treasury Operations, Credit Management, Consulting, and IT Project Management in which he has specialized in reporting, system conversions, and digital transformation in the banking, finance, and technology industries.

Roger Comins

Roger Comins is a Senior Product Manager at GTreasury with responsibility for defining the product vision, prioritization, and delivery of the Payment Factory and Partner Ecosystem solutions. He is a CTP and SWIFT for Corporate Qualified Specialist.