How to Leverage Payment Innovations and Efficiencies
Overview
[ON DEMAND]
If you have previously registered for this event, please click here, and log-in using the email you registered with to access the on-demand event.
Sponsored by: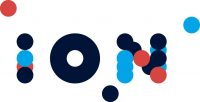 The payments landscape is in flux. Companies' options are ballooning for completing transactions both more rapidly and more efficiently. However, the rate of change in the payments industry has left many corporate treasurers wondering how best to take advantage of the new offerings.
In this webcast, we will discuss how three leading companies—and winners of the 2019 Alexander Hamilton Awards in Working Capital & Payments—have leveraged payment innovations to dramatically improve their visibility into cash flows and the efficiency of their payments processes. We will explore how:
Amway developed a new payments workflow across the 60 markets in which it operates. The company created a payment factory shared service center and implemented payment hub technology that could connect corporate systems to the company's more than 200 banking partners around the world. It automated a large proportion of its payment processes, improving efficiency and enabling staff to better manage working capital worldwide.
Bristol-Myers Squibb rolled out a virtual card program for employees' payment card purchases around the world, as well as a centralized travel account solution for use in countries where virtual cards are not yet accepted. This combination of leading-edge payment tools has improved controls over global payment processes, while saving thousands of hours a year that would otherwise have been spent on manual payment reconciliations companywide.
Microsoft Brazil faced onerous documentation requirements around the tens of thousands of payments to foreign entities that it needed to make each month. Microsoft set out to automate compliance workflows around cross-border funds transfers for its large and growing Brazilian subsidiary. The company custom-built a software solution that provides the required documentation to banks and automates account reconciliation using data that comes directly from the banks' systems. It simultaneously optimized hedging of FX risk for the Brazilian subsidiary.
Continuing Education:
Approved for up to 1.2 CTP recertification credits by the Association for Financial Professionals at the rate of one credit for each 50 minutes of attendance.
Save Your Spot!
Speakers:
| | |
| --- | --- |
| | Oscar Herrera is a Treasury Project Manager for the Programs and Planning Division within Amway's Global Treasury team, based in Costa Rica. During the last 3 years, he has led the implementation of the Kyriba Connectivity Project for all Latin American markets, India and most recently Vietnam and Thailand. Oscar earned a Master's degree in Business Administration from Universidad Interamericana and has been with the company for 9 years in various Finance roles. |
| | Dr. Sara Friedlander is the global director within Global Procurement overseeing professional services (travel, strategic meetings, financial services, and fleet) at Bristol-Myers Squibb (BMS). As part of her role, Friedlander is responsible for setting the strategic category direction companywide, and she holds both strategic direction and operations oversight for travel and fleet across the enterprise. She and her team work in close alignment with her business partners in support of enterprise-wide objectives. |
| | Sunnie Ho is a Senior Treasury Manager with the Global Cash Management team at Microsoft. She joined Microsoft over 11 years ago after completing her MBA at the University of Washington. In addition to her regular Treasury responsibilities supporting global subsidiaries, she has led multiple cross company projects including standardizing intercompany settlement processes and enhancing subsidiary cash forecasting program. |
| | Scott Damassa is the Treasury and Trade Solutions North America West Coast Technology (Tech) and Communications (Comms) Sector Head. He is responsible for the West Coast Tech and Comms sales organization in providing TTS solutions to Citi's clients in North America, and around the world. In addition, Scott is responsible for the broader West Coast TTS footprint, which focuses on the client experience from product development to solution support. Scott has been with Citi for over 10 years and has held a diverse number of positions across the NA and EMEA sales organizations, including: Summer Analyst, Analyst, Business Management, Product Sales, and Solution Sales. Scott has worked in Los Angeles, New York, London, and San Francisco. Scott holds a BA from Pomona College in Claremont, CA and resides in the Bay Area, California with his growing family. |