How Corporate Cash Management Is Evolving
Overview
On-demand
Sponsored by: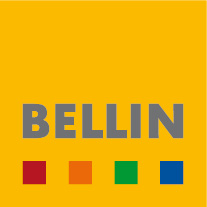 How are companies' decisions around management of cash reserves and repatriation being affected by geopolitical issues, by changing capex or debt levels, by impending M&A activity, and by fluctuations in operating cash flows around the world? And what do corporate treasurers expect cash management to look like in 2020?
This webcast will review results from the Treasury & Risk "2019 Cash Management Survey," and a panel of treasury thought leaders will discuss best practices and trends in global cash management. Attendees will get a look at how companies' cash reserves are changing, globally and in certain geographic regions, and how companies are making decisions around cash and short-term investments.
Join this webcast and you'll learn:
How companies like yours are increasing, or reducing, cash reserves in response to specific external factors.
What criteria other companies are using to determine priorities for corporate cash and short-term investments.Which information can serve as a benchmark for decisions around corporate cash and short-term investments in the year ahead.
Benchmark data for making your own decisions around managing corporate cash and short-term investments in the year ahead.
REGISTER NOW! (Not able to attend? STILL REGISTER you will receive an email with how to access the recording of the event)
Speakers:
Stephen Fowler | Director, Liquidity & Investment Management | Corning

Corning Inc. is the winner of the 2019 Alexander Hamilton Overall Excellence Award, in part for its Capital Allocation Framework, which reduced by about half the $5.5 billion of cash on the company's books worldwide. In his role as the director of liquidity and investment management, Stephen has helped spearhead the Capital Allocation Framework and other initiatives that have significantly improved cash management processes at Corning.
Craig Jeffery | Managing Partner | Strategic Treasurer

Craig formed Strategic Treasurer LLC in 2004 to provide corporate, educational, and government entities direct access to comprehensive and current assistance with their treasury and financial process needs. His 20+ years of experience in finance and treasury, as both a practitioner and a consultant, have uniquely qualified him to help organizations craft realistic goals and achieve significant benefits quickly.
Hung Nguyen | Director, Sales North America | BELLIN

Hung Nguyen is the Director, Sales North America at BELLIN. He has spent the past 20 plus years in corporate Treasury of Fortune 500 companies. He is a passionate solutions architect at heart and strives to deliver TMS solutions that position clients to be more agile and responsive in their business. He also serves as a mentor to graduate students at Beedie School of Business, and he has authored articles for the International Swaps and Derivatives Association, especially on standards for ISDA Collateral Settlement Timing Protocol.