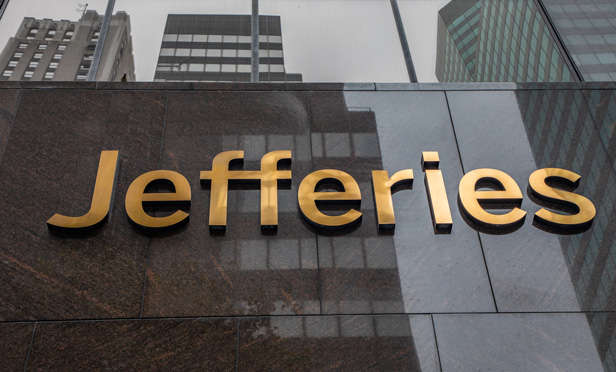 The Covid-19 pandemic has claimed the life of Peregrine "Peg" Broadbent, the CFO of Jefferies Financial Group Inc. He was 56.
He is the first senior Wall Street executive known to have died from the disease, which has killed 35,000 people globally, including more than more than 2,000 in the United States. That number could reach as high as 200,000, according to Anthony Fauci, director of the National Institute of Allergy and Infectious Diseases. Over 500 people in New York City have died from the virus.
Broadbent, a U.K. native who worked in Jefferies' New York office, joined the firm in 2007 as CFO, from Morgan Stanley, where he was a managing director, according to his profile page on Bloomberg.
"We are heartbroken and grieve that our friend and colleague, Peg Broadbent, has passed away from coronavirus complications," said Jefferies CEO Rich Handler and President Brian Friedman in a statement that offered "thoughts, prayers, and love" to Broadbent's family in the U.S. and U.K.
The statement noted that Broadbent was "so much more" than a CFO who helped double the size of the firm and "navigate through hard and good times" during his tenure. "Part of what made Peg the great partner he was to all of us was his core humanity. No matter what the occasion, his decency, calmness, and dry wit were always there, always making things better. We will miss him terribly," said Handler and Friedman.
Broadbent is survived by his wife Hayley and five children. Jefferies named Teri Gendron, the CFO of Jefferies' financial services unit, as Broadbent's interim successor.
From: ThinkAdvisor