Global Pandemic: A Force for Change in Treasury
Overview
ON-DEMAND ONLY
This webcast is now available on-demand. (If you have previously registered for this event, please click here and login using the email that you registered with)
Sponsored by: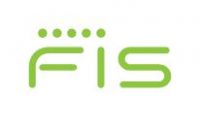 A global pandemic like COVID-19 is uncharted territory for everyone and has already had a significant impact on treasury, working capital, and risk management. As market volatility and economic uncertainty increase, treasurers should rethink everything they do from basic liquidity management to complex foreign exchange and interest rate risk management.
Join this webinar with Bloomberg, Ernst & Young and FIS to learn how this pandemic is a force for change in treasury, and how treasurers can navigate through with a strategic focus on process, technology, and policy improvements. Participants will learn what processes and technology they should be evaluating and implementing in order to help them navigate through this pandemic and be prepared for any future uncertainty. Also, understand how the COVID-19 pandemic is impacting:
Liquidity management and steps that can be taken to optimize liquidity.
Foreign exchange and steps that can be taken to effectively manage FX.
Interest rate risk management and steps that can be taken to effectively manage interest rate risk.
REGISTER NOW! (Can't attend? Register here for an on-demand recording after the webcast.)
Featured Speakers:
Brian Williamson | Corporate Treasury Workflow Specialist | Bloomberg

Brian Williamson has been at Bloomberg since 2010 and working with our corporate clients since 2012. He helps oversee Bloomberg's Corporate Enterprise Sales in the Americas working with our Relationship and Product Managers to grow our business and steer product development in ways that address our client's evolving needs for comprehensive treasury solutions.

Brian works with CFO's and Treasurers across industries to leverage Bloomberg's suite of products in ways that seamlessly integrate them within their technology stack. Among the areas of focus, Brian is leading the Bloomberg partnership in North America with FIS, to integrate Bloomberg's "MARS" risk management system into Integrity, and specializes in our unique Hedge Accounting solutions.

Mr. Williamson has a MBA from NYU's Stern School of Business and a B.A. from Franklin & Marshall College. When he's not working, you can find Brian outdoors with his wife and two young daughters.

.

Steve Wiley | Vice President, Treasury Solutions | FIS

Steve Wiley is Vice President of Treasury Solutions for FIS. Prior to joining FIS, Steve worked as a principal consultant at Treasury Strategies, where he provided consulting services to large corporations and financial institutions in the areas of treasury operations, treasury technology, payments, liquidity management, capital markets, and risk management. He started his career working in corporate treasury as a practitioner at Reyes Holdings and Wheels Inc. He has been published in industry leading journals such as The Treasurer and GT News, and is also a frequent speaker at regional treasury conferences. Steve is a Certified Treasury Professional (CTP).

.

Ari Morris | Managing Director, Global Treasury Services | Ernst & Young LLP Ari Morris is an Executive Director within the Global Treasury Services at Ernst & Young LLP (EY), and leads the treasury technology practice. Prior to joining EY, Ari was the Founding Partner of Global Treasury Partners, a treasury consulting firm based in Vancouver, Canada.Throughout his career in consulting and previously in the treasury management services vendor industry, Ari has worked with many leading organizations, helping them apply forward-looking technology solutions to support and foster valuable transformational change.He is a frequent speaker at treasury industry events and holds an MBA from Cornell University.