PepsiCo Inc. has learned a lesson from coronavirus outbreak: Keep a little extra on the shelves in case of emergency.
CFO Hugh Johnston said in an interview that the pandemic may spur manufacturing changes. "Many of us have run supply chains and inventory levels more leanly than 5 to 10 years ago," he said. The surge in demand caused a "scramble to react." Going forward may mean carrying a bit more inventory and being even faster to respond, he said.
The company is seeing repeat purchases of Quaker Oats, Tostitos, and other products, which show consumers aren't just stockpiling, which Johnston sees as a positive sign for Pepsi: "I think there might be something of a bigger change and shift back to bigger brands."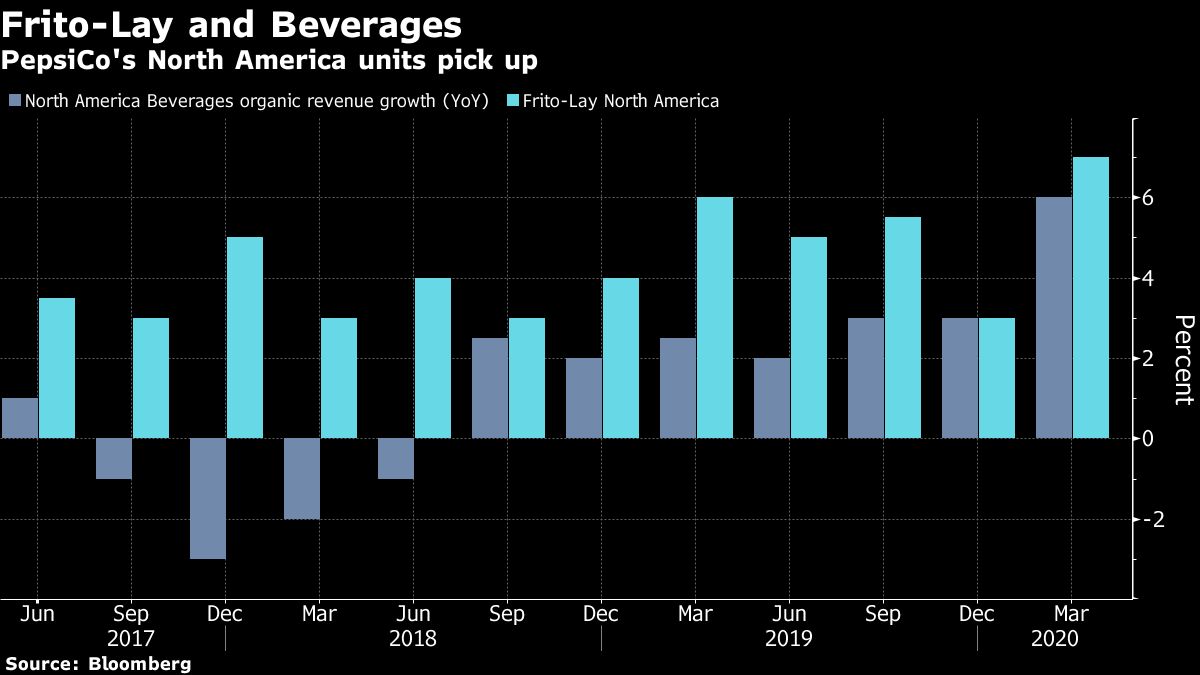 CEO Ramon Laguarta said on the analyst call that the company is staying cautious since "potential second waves" of outbreaks in some markets could affect the return to regular sales patterns.
The company withdrew its full-year guidance on pandemic uncertainty, but maintained its 2020 plan for total cash returns to shareholders of about $7.5 billion. This includes $5.5 billion in dividends and—increasingly rare in the coronavirus era—$2 billion in share buybacks.
The beverage maker reported that it had a strong balance sheet. On an earlier prerecorded management discussion, Johnston said that the company has not had to draw on its $7.5 billion line of credit.