2021 Technology Excellence Awards: Harnessing Data Analysis & Automation
Overview
[ON-DEMAND ONLY]
If you have previously registered for this event please click here and login using the email you registered with. If you have not registered, please fill out the for to the right to gain access tot he event.
Sponsored by: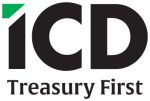 Decision-making in a modern treasury and finance function relies heavily on technology excellence. Optimally leveraging data provides visibility into historical performance trends that should influence organizational activities moving forward. Automation frees up precious staff resources from tedious manual work, enabling treasury and finance teams to perform more value-added analytical tasks that improve decisions and outcomes at every level of the business.
For these reasons, the centralization of corporate data and automation of routine activities are key drivers of all three projects that won the Treasury & Risk 2021 Alexander Hamilton Awards in Technology Excellence:
HCSC, the fifth-largest health insurer in the U.S., was "swimming in data" but still lacked enterprise-level insights into key treasury and finance performance indicators. To remedy this situation, the treasury group embarked on a transformation effort that consolidated finance data and substantially improved data analysis, to support better decision-making companywide.
When CUNA Mutual launched a new pet insurance business, it needed to improve the process for customers' ACH payments. The company developed API connectivity between the new business unit's customer interfaces and CUNA Mutual's central treasury management system, then automated inclusion of pet insurance payments into companywide ACH batch processing.
Every day, Microsoft treasury receives more than 1,600 bank statements from more than 80 banks around the world. Its legacy process for incorporating bank statement data into internal systems required a good deal of manual effort. The company developed a custom solution to automate the data import and reconciliation, and so that a corporate-level view of cash balances is immediately updated.
Join this webcast as the winners discuss how they developed their successful projects and their lessons learned, giving attendees ideas about how you might achieve similar results in your own company.
* Approval of continuing education credits from the Association for Financial Professionals is pending.
REGISTER NOW! (Not able to attend? We recommend you STILL REGISTER – you will receive an email with how to access the recording of the event)
FEATURED SPEAKERS:
David Deranek | Director, Enterprise Treasury Operations | Health Care Service Corporation (HCSC)
Julie Qualiato | Senior Director, Enterprise Treasury Operations | Health Care Service Corporation (HCSC)
Sabin Jafri | Senior Treasury Manager, Cash Operations | Microsoft
Mark Kola | Senior Software Engineer | Microsoft
Chris Sonnenburg | Senior Technology Lead | CUNA Mutual Group
Travis Ellis | Treasury Consultant, Treasury Department | CUNA Mutual Group
Cheik Daddah | Global Vice President of Value Engineering | Kyriba