Treasury Transformation: Get the Keys to Success
Overview
[ON-DEMAND ONLY]
This event is now available for on-demand viewing. If you previously registered for this event please click here to access the recording. If you haven't registered you will need to fill out the form to the right to gain access to the event.
Sponsored by: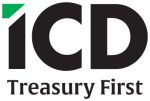 Regardless of a company's size or sophistication, it can likely find some areas of treasury that are ripe for transformation. The four winners of this year's Alexander Hamilton Awards in Treasury Transformation are certainly diverse. Two of the winning projects actually established their organization's first-ever treasury function. Microsoft, on the other end of the spectrum, has for decades been not just a corporate giant, but also a treasury pioneer.
Nevertheless, innovators in all four organizations found and exploited opportunities to dramatically improve treasury and finance processes, through centralization, automation, and process and technology improvements.
Bandwidth, Inc. is a small but rapidly growing business. Since its IPO in 2017, the company has more than doubled in size and has expanded from U.S.-only to also have a presence across 14 European countries. To support this expansion, the company created a treasury function for the first time. The transformation was remarkable and set the stage for further growth.
Logistics business BDP International also recently created its first treasury function. The company was operating in 133 countries, and manual approaches to payments, cash management, and bank account management were dragging down productivity. Right after its formation, the nascent treasury team initiated a project to build an enterprise hub that automates global payments, cash application, and reconciliations.
Salesforce already had sophisticated processes for handling most aspects of cash management and cash forecasting, but the treasury group saw a gap in its forecasting of cash inflows. Predictions of future collections relied on archaic manual processes. Salesforce treasury undertook a large initiative to build a new invoicing forecast. It dramatically improved processes, so that cash forecasts are more accurate and delivered more quickly, even as they require fewer resources to complete.
Microsoft's process for managing user access to online banking portals and platforms lacked global consistency and required too much staff time to manage. The company reimagined the permissions process, harnessing project management best practices to design and build an internal technology solution to the problem.
Join this Treasury & Risk webcast as treasury leaders in each of these organizations describe their initiative and the lessons learned from their experience.
REGISTER NOW! (Not able to attend? We recommend you STILL REGISTER – you will receive an email with how to access the recording of the event)
FEATURED SPEAKERS:
Scott Taylor, Treasurer, Bandwidth, Inc.
Lilian Burke, VP & Corporate Treasurer, BDP International
Vinni Dang, Senior Treasury Manager, Microsoft
Jemima Haines, Manager, Treasury Capital Markets, Salesforce
Priscilla Yip, Manager, Treasury, Salesforce