Liquidity Management: Award Winners Share 2020 Survival Strategies
Overview
Date: Wednesday, June 2nd, 2021
Time: 4:00 p.m. ET |1:00 p.m. PT
Cost: Complimentary
Credits: Approved for up to 1.2 FP&A and/or CTP recertification credits by the Association for Financial Professionals
Sponsored by: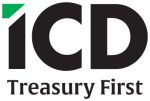 Cash may always be king, but in 2020, it was also emperor, czar, and dictator. For companies of all sizes, in almost every industry, carefully managing cash flows was the only way to stay afloat. Some companies responded to falling revenues and tight credit markets by simply cutting costs wherever possible. Others built better visibility into and understanding of corporate cash flows. The resulting insights were critical to survival in 2020, but they also positioned these businesses for a competitive advantage as the economy recovers.
The three winners of the 2021 Alexander Hamilton Awards in Liquidity Management prove the long-term benefits of significantly improving cash management and cash forecasting.
Australian property management company Charter Hall had more than $5 billion in cash and available undrawn credit facilities, but managing these funds required a great deal of manual effort. The company built a scalable and highly automated transactional banking structure, augmented a cash pooling arrangement, and developed real-time cash analytics and cash flow forecasting processes.
When the resort industry came grinding to a halt in March 2020, visibility into cash position and forecasting of future liquidity needs were vital for survival in that sector. Holiday Inn Club Vacations deployed a software solution that automates cash positioning, forecasting, and transaction reconciliations, and began utilizing virtual accounts to streamline liquidity management.
Although Microsoft deploys leading-edge technologies in many realms of treasury, it was using an inefficient, more than 20-year-old tool for management of an intercompany loan portfolio valued at more than $50 billion. The cash management team collaborated with many other groups throughout Microsoft to develop a cloud-based tool that improves visibility, automates workflows, and strengthens user access controls for information about intercompany loans.
Join this Treasury & Risk webcast as treasury leaders in each of these organizations discuss how they developed their successful projects and will describe lessons learned.
REGISTER NOW! (Not able to attend? We recommend you STILL REGISTER – you will receive an email with how to access the recording of the event)
Featured Speakers:
Ian Ko | Treasury Manager | Charter Hall
Ashley Pater | Chief Product Officer | GTreasury
Sasha De Gracia | Director of Finance | Treasury Services, Holiday Inn Club Vacations