How to Achieve Excellence in Treasury: A Panel Discussion with Microsoft
Overview
ON-DEMAND
This event is now available for on-demand viewing only. If you have previously registered for this event, please click here and login using the email you registered with. If you have not registered, please fill out the form to the right to gain access to the event.
Sponsored by: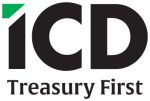 From streamlining global bank account management to financing payment-term extensions for customers in the developing world … and from automating A/R and A/P netting in challenging markets to adding machine learning into corporate credit management processes … plus many, many more examples in 2020 alone … the treasury team at Microsoft is continuously looking for — and finding — better ways to do their jobs.
This webcast is your chance to learn how Microsoft does it, how the treasury management team fosters innovation throughout treasury operations in all corners of the globe. It will recognize Microsoft as the winner of the Treasury & Risk 2021 Alexander Hamilton Overall Excellence Award. Then it will open up a roundtable discussion with Microsoft's treasury leaders.
Among other topics, the panel will explore:
How Microsoft has built a culture that encourages continuous improvement in treasury.
What specific incentives and structures Microsoft has put in place to motivate staff to think outside the box.
How the pursuit of innovation factors into corporate hiring processes.
The benefits these approaches have brought to the treasury function — and to Microsoft's business as a whole.
Join this live event to discover what makes Microsoft treasury the powerhouse it has long been, and learn how your business can replicate its culture of innovation.
REGISTER NOW! (Not able to attend? We recommend you STILL REGISTER – you will receive an email with how to access the recording of the event)
SPEAKERS:
Tahreem Kampton | Corporate Treasurer | Microsoft
Jayna Bundy | Senior Director, Americas Deal Execution & Field Support | Microsoft Global Treasury & Financial Services
Vinni Dang | Senior Treasury Manager | Microsoft
Andrey Naumiuk | Senior Finance Manager, Azure Data | Microsoft
Fanny Niu | Senior Finance Manager | Microsoft Global Treasury & Financial Services
Peter Klein | CTO | FinLync