The Future of Forecasting -- How to Meet the CFO's Objectives
Overview
Date: Wednesday, November 15, 2023
Time: 2 pm ET | 11 am PT
Cost: Complimentary
Produced and Sponsored by: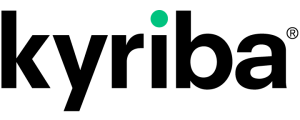 CFOs no longer need a cash forecast…they need more! CFOs are under immense pressure to meet free cash flow targets, especially in a high-interest-rate environment, where every decision matters. That's why real-time, actionable insights have become the lifeline for proactive liquidity management across the enterprise. But, how do you go beyond mere cash visibility to meet the evolving CFO objectives for strategic forecasting?
Join this webcast to discover how liquidity planning helps to make your forecasts actionable. Dory Malouf, Director of Value Engineering, and Thomas Gavaghan, VP of Global Presales at Kyriba will equip you with the essential tools and strategies to achieve real-time and dependable insights into liquidity, risk, and working capital.
You will learn:
• The crucial distinction between cash forecasting and liquidity planning.
• Strategies to protect your cash flow from external risks and unlock internal cash before borrowing.
• The value of APIs, AI, and analytics to revolutionize your treasury operations and drive strategic growth.
Featured Speakers:
Dory Malouf | Director of Value Engineering | Kyriba

Dory has 20+ years of treasury management expertise at Fortune 500 giants like Faurecia Automotive and PulteGroup. His career showcases digital transformation successes, global cash management, risk mitigation, and economic trend analysis, all featured in Treasury & Risk Magazine and AFP case studies. As Kyriba's Director of Value Engineering, Dory partners with Treasury and Finance leaders, devising strategies for maximum value from digital initiatives. This encompasses benchmarking, risk assessment, and a roadmap to best practices, ensuring a substantial ROI. Dory resides in Metro Detroit with his wife, twin sons, and spirited dog, Raja.
Thomas Gavaghan | VP of Global Presales | Kyriba

Thomas has worked globally with banks, brokerages, trading firms and corporations in the treasury and risk management space for over a decade. He's held roles across the financial technology development value chain, from software implementation to product and pre-sales management.
Save My Spot
Can't attend? Register anyways to get the recording delivered to your inbox.