Helen Shan has gone from crisis to transformation since joining Pitney Bowes in 2005. She was pivotal in guiding the maker of postage meters and other mail management products through the market meltdown of 2008. And now Shan is playing a key role in a finance transformation that will leave the company leaner, meaner and in fighting form for the future.
As a former investment banker and analyst with Salomon Brothers and JP Morgan, Shan is uniquely qualified to head the financial re-engineering effort that Pitney Bowes is undertaking as part of a larger strategic transformation.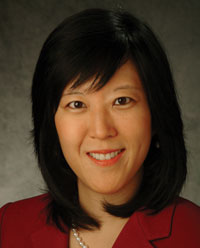 Shan, who serves as the company's treasurer, vice president of finance and head of corporate development, was intimately involved in the decision-making around the transformation and has managed the entire process in addition to her other responsibilities.
"It has been a fast year," she says.
The finance restructuring has three goals: to centralize those financial operations that until now were managed at the business-unit level; to better align support for business units and split responsibilities between support and core functions; and to develop centers of excellence from a process and control perspective as well as allowing finance team specialization.
The project involved an organizational redesign to leverage knowledge and standardize and centralize processes; the focusing and development of existing Americas shared services centers into global operations—with additional regional shared services centers; and improvements in planning and performance management.
"My role was to lead the organizational redesign and oversee the other two projects [involving shared services centers and planning and performance management], each with its own lead," Shan says.
Pitney Bowes, with $5.4 billion in 2010 revenue, is reducing its finance head count by about 10% and dramatically changing the mix of internal vs. outsourced finance work.
"Before we had about 5% of operations outsourced. Once this is done, it will be more like 60/40," Shan says. "We want higher value-added processes to be handled by PB and more of the day-to-day execution transactions to be third party."
The organizational redesign was mostly finished in the first six months, she says, while the other two projects are ongoing.
Although the company did not have any major exposure to the investments that took the worst hits during the financial crisis in 2008, it did face the same market conditions as everyone else and had a few exposures to work through. With responsibility for capital-raising, Shan was central in helping the company manage during the crisis.
"Certainly the events of 2008 changed how the company focused on liquidity," she says. Shan's biggest challenge was managing Pitney Bowes' auction-rate preferred stock, which the company refinanced as straight preferred.
Shan joined Stamford, Conn.-based Pitney Bowes as corporate treasurer, with responsibility for treasury operations, insurance and pensions. More than a year ago, her role was expanded to include corporate development and investor relations.
See the complete coverage of Treasury & Risk's 2011 Women in Finance list here.