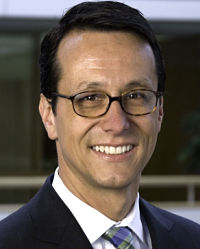 Automatic Data Processing, the Roseland, N.J., provider of payroll and other HR services with $10.7 billion in 2011 revenue, named Jan Siegmund CFO. Siegmund, 48, pictured at right, replaces Christopher Reidy, ADP's CFO since 2006, who is leaving the company. Siegmund has served as ADP's chief strategy officer since 2009 and president of its added value services division since 2007. He joined ADP in 1999 as vice president of corporate strategy, and since then also served as corporate vice president of strategic development and senior vice president of strategic development for ADP's brokerage services group. Prior to joining ADP, he worked at McKinsey & Co. for six years.
Visteon, an $8.1 billion automotive supplier in Van Buren Township, Mich., named Jeffrey Stafeil CFO and executive vice president. Stafeil, 42, succeeds Martin Welch, who stepped down in October. Michael Widgren, the company's corporate controller, chief accounting officer and vice president, had served as interim CFO. Stafeil joins Visteon from Dura Automotive Systems, where he had been CEO since 2010 and earlier served as CFO. Prior to joining Dura, Stafeil was CFO at Klöckner Pentaplast Group and Metaldyne. Earlier in his career, he worked at Booz Allen and Hamilton, Peterson Consulting and Ernst & Young.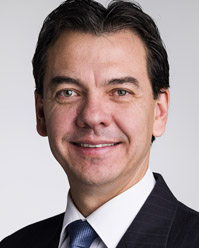 Owens-Illinois, a $7.4 billion manufacturer of glass containers in Perrysburg, Ohio, named Juan Amezquita treasurer. He succeeds Kay Neel, who left the company. Amezquita, 44, at right, has served as the company's assistant treasurer since 2010. Since joining Owens-Illinois in 2005 as treasurer of O-I Peldar, its joint venture in Colombia, he has worked for the company in Latin America and North America.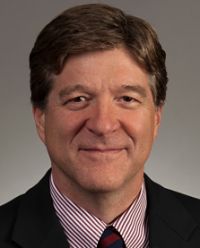 Canadian Pacific Railway, a $4.9 billion railroad based in Calgary, Alberta, named Brian Grassby CFO and senior vice president. Grassby, pictured at left, replaces Kathryn McQuade, the company's CFO since 2008, who is retiring. Grassby has served as the company's vice president and comptroller since joining Canadian Pacific in 2001.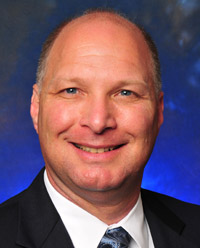 Kforce, the Tampa, Fla.-based staffing company with $1.1 billion in 2011 revenue, named David Kelly CFO. He succeeds Joseph Liberatore, the company's CFO since 2004, who was promoted to president. Kelly, 47, pictured at right, has served as Kforce's senior vice president of finance and accounting since 2009 and has been corporate assistant secretary since 2010. He has also served as chief accounting officer, after joining the company in 2000 as group finance officer for the technology solutions practice. Prior to joining Kforce, Kelly was treasury director at Komatsu America and worked at Selkirk Financial Technologies.
Republic Airways, an Indianapolis-based company that operates Frontier Airlines, Chatauqua Airlines and Republic Airlines, appointed its corporate controller, Joe Allman, as its treasurer and vice president of financial planning and analysis. Ryan Willman will succeed Allman as corporate controller and vice president. Allman has served as controller at $2.86 billion Republic since 2009. Prior to joining the company as director of finance in 2007, he worked at the accounting firms of London Witte Group and Deloitte & Touche. Willman joins Republic from BrightPoint Americas, where he was controller and vice president.