As the 2018 start of a federal excise tax on high-cost health coverage marches closer, companies are rolling out an arsenal of cost-containment approaches, ranging from changes in plan design and new reimbursement models to wellness initiatives and telemedicine.
The growth in healthcare costs has consistently outpaced inflation in recent years, so controlling them has always been an issue for companies. But the excise tax imposed by the Affordable Care Act "put a time clock on the issue of cost management for a lot of organizations," said Randy Abbott, senior healthcare consultant at Towers Watson.
Starting in 2018, companies will pay a 40% excise tax on healthcare costs exceeding $10,200 for individual coverage and $27,500 for family coverage. In subsequent years, those thresholds will be indexed to a rate similar to the CPI.
A recent Towers Watson survey of large companies showed that absent changes to their health coverage, 37% expect to trigger the excise tax in 2018, and more than half by 2020.
While big companies previously measured the pace at which their health costs were increasing against the overall trend of price increases, "one of the mantras we're hearing from CFOs is: The new gold standard is managing to CPI, because that's effectively the rate at which the excise tax will increase year over year," Abbott said.
Continued Shift to High-Deductible Plans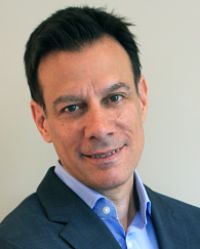 Plan design is one big area of attack, with more companies adopting high-deductible health plans. Another recent survey of large employers that was conducted by the National Business Group on Health found that 81% expect to offer at least one consumer-directed health plan next year, up from 72% this year. And 32% will offer a consumer-directed plan as the only option next year, up from 22% this year.
"The move to high-deductible plans, when you couple them with transparency tools, it's an effort to control costs, engage consumers, give them tools," said Brian Marcotte, NBGH's CEO, pictured at left. "Employers are trying to instill elements of consumerism into healthcare to help control the costs."
Companies are also making changes in another aspect of plan design: the amount they charge to cover an employee's spouse and dependents. Ten percent of the companies Towers Watson surveyed have significantly reduced the subsidies they provide for the coverage of spouses and dependents, while 9% will do so next year and another 33% are considering doing so in 2016 or 2017. Companies are also implementing surcharges when an employee's spouse has coverage available from his or her employer.
Reining in Unit Costs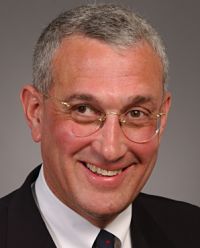 As they try to rein in healthcare expenses, companies have to focus on their "unit cost," or what they're paying for each healthcare service, Abbott said. Prices can vary widely, he noted. "The exact same MRI can vary by several thousand dollars in a local market, depending on where you go."
Dave Ratcliffe, the Washington, D.C., health practice leader at Buck Consultants, a unit of Xerox, said companies can lower their costs by contracting with different providers in different parts of the country, depending on which local network offers the best discounts. "A lot of companies just deal with one vendor, when multiple vendors would produce lower unit costs," he said, although he noted that dealing with multiple vendors does make overseeing a health plan more complicated.
Companies are also trying different approaches to lower the fixed costs of health plans, like administrative fees, Ratcliffe said, including collective purchasing. "A lot of companies are going through coalitions and collectives, especially in the pharmacy arena, where you band together with many employers to get the best deal."
In addition to trying to lower costs, companies also need to look at what they're getting for their money. "One of the things healthcare reform has introduced is a whole new set of reimbursement methodologies that are based on value," Abbott said. While companies currently look at unit cost, "over time the equation will be shifting to the total cost of care, defined as outcome—the value you're getting."
Abbott estimated that currently, the vast majority of the money employers pay is on a discounted fee-for-service basis, with just 15% to 20% paid through value-based arrangements. Over the next few years, it's likely that "35% to 50% will move to these value-based arrangements," he said.
Such arrangements include accountable care organizations (ACOs), healthcare providers that agree to provide a set cost for a bundle of services, or paying incentives to primary care physicians that follow best practices or adhere to certain quality metrics.
"From a finance perspective, this is an enormous sea change," Abbott said.
Companies typically encounter such arrangements as they deal with their health plan provider. Companies like Aetna, Cigna, and Blue Cross Blue Shield have adopted a different approach to value-based arrangements, Abbott said, and employers should be aware of their provider's approach.
"It's especially important when companies take their health plans out to bid," Abbott said. "It's not enough to look at discounts. What are the other value-based reimbursement components that this health plan is going to deliver over the life of the contract? It changes the accounting and the decision set."
Value-based arrangements that look at provider effectiveness or outcomes "are measured over a period of time," Abbott said, which introduces "a retrospective aspect." The added information about the provider's effectiveness or outcome ends up being "factored in after the close of a given year," he said.
A Concerted Effort
NBGH's Marcotte suggested that the key to containing costs is employing many different approaches to the problem.
The companies that are getting the best results aren't just using high-deductible plans, he said. "It's everything you're doing—wellness initiatives, smokers surcharges, biometric screenings, and decision-support tools. Those companies that are doing more of those type of things typically see their net trend year-over-year running between zero and 2%."
One approach that's seeing a pick-up in interest is telemedicine, which enables individuals to consult with doctors either over the phone or online. According to the NBGH survey, 48% of companies plan to offer telemedicine next year.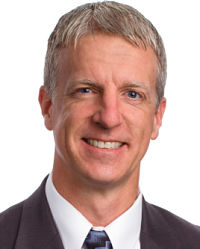 Ratcliffe, at left, said a recent Buck Consultants survey of more than 1,000 employers worldwide showed telemedicine was the fastest-growing program globally.
"You're cutting down the unit cost," he said. "People utilize a doctor at a much lower cost. You're also keeping people productive at work because they don't have to take time off, and you're more likely to use that service before your condition worsens."
Wellness initiatives, which can range from biometric screenings to disease management programs, are widely used, but there has been some debate as to the return on investment they provide. Ratcliffe argued that the return depends on the type of program, with the programs that have the most impact those that target employees with health problems.
"Even studies that say no ROI say there's very high ROI in programs that target the sick people," he said, noting that 20% to 25% of those covered in a health plan may represent 60% to 75% of the plan's costs.
Private exchanges have gotten a lot of publicity recently as a way for employers to lessen their administrative burden while providing workers with a range of coverage options. But both the Towers Watson and NBGH surveys suggest companies are watching to see how the private exchanges develop before committing themselves. Just 2% of the companies surveyed by NBGH had moved employees to a private exchange this year, and just 1% plan to do so in 2015.
Filling the Deductible Gap
How much of the cost of health coverage can companies shift onto their employees? Ratcliffe noted an interest among employers in offering policies, paid for in full by employees, that help them deal with large deductibles, such as critical illness insurance, accident coverage, and hospital indemnity. "These voluntary coverages fill the gap for employees," Ratcliffe said.
The premiums that employees pay for such policies aren't included in the excise tax calculation. "You can offer a opportunity for the individual to offset some of their financial risk and keep that out of the excise tax equation," Abbott said.
Still, there's a debate about whether the voluntary policies are appropriate. "Many of the voluntary policies are limited in what they cover, and the cost is not insignificant," Abbott said, noting that the policies are competing with other options for employees' funds. "When you think about it, if you put that money into a health savings account over time, versus buying the critical illness policy versus putting it into the 401(k), what is the greatest value for that dollar?"