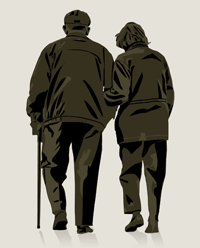 New mortality tables released by the Society of Actuaries (SOA) in October are expected to increase the pension liabilities of U.S. businesses, giving companies an added incentive to unload some of those liabilities by offering lump sums to participants or buying a group annuity.
The good news from the Society of Actuaries is that Americans are living longer. The new tables, the first update since 2000, show that if Americans reach the age of 65, men are likely to live until age 86.6, two full years longer than the age shown in the previous SOA tables, and women to reach age 88.8, 2.4 years longer.
The actuarial group's report contains tables for blue- and white-collar workers, both male and female. The SOA also released an update to its mortality improvement scale.
But for companies that operate pension plans, the news that workers are living longer translates into more pension checks. The impact of the new tables will vary depending on a company's demographics and the extent to which it may have already taken increased longevity into account in its calculations, consultants say. But Aon Hewitt estimates the new tables could boost pension liabilities by 7%, while Milliman estimates a 6% to 8% increase and Mercer says the new tables could boost liabilities by 5% to 10% or more.
That hit to pension funding arrived near the end of what's already been a tough year for pension plans. This year's decline in interest rates more than offset the boost the stock market's rally provided to plan assets. Milliman estimates the 100 biggest corporate plans are heading for a funded ratio of 85.3% at year-end, down from 88.3% at the end of 2013—absent the effect of the new mortality tables.
Consultants say most companies are likely to incorporate the new longevity estimates in their year-end financials for 2014. "They would take a hit to their balance sheet at this year-end and increase their pension expense charge to earnings for next year," said John Ehrhardt, a principal and consulting actuary at Milliman. The updated mortality tables won't have an effect on the contributions that companies are required to make to their pension plans until the Internal Revenue Service adopts the updated mortality tables, and that's not expected to happen until 2016 or 2017.
De-Risking Moves
As companies watch their pension liabilities grow, it's likely that the number embarking on some type of de-risking will increase—whether they make a lump-sum offer, most often directed at participants who are vested in the plan but no longer work for the company, or transfer some portion of pension responsibilities to an insurance company with the purchase of a group annuity.
Consultants note that because the IRS's mortality tables govern lump sums, companies can save money by making lump-sum offers over the next year or two, before the IRS adopts the SOA's latest mortality tables.
When the IRS adopts the new tables, "that will increase lump-sum values," Ehrhardt said. "If you're at all interested in scaling down the size of your pension plan, it will be cheaper to offer lump sums now than when the new tables come through."
The new mortality tables won't affect group annuity purchases because insurance companies already reflect longer life expectancies in their annuity pricing.
But the fact that the new tables will move companies' pension liabilities closer to what insurers would charge for an annuity may be encouraging in and of itself, Bruce Cadenhead, a partner and chief actuary at Mercer, said on a webinar recently. "In the past, companies may have seen a significant premium [on the price of an annuity] to the disclosed liability, and that may have been a cause to hesitate," Cadenhead said. "A lot of the differential has gone away."
Ehrhardt pointed to the rising premiums companies must pay to the Pension Benefit Guaranty Corp. (PBGC) as another factor that could encourage companies to trim their pension liabilities. "If you get rid of participants, you no longer have to pay PBGC premiums on them," he said. "And those are going up in the future, the premiums per head, and if you're underfunded, the at-risk premium is going up."
Companies' To-Do List
If a company plans to adjust its plan liabilities in its year-end financial statements to take into account the updated mortality assumptions, it had better get busy.
"Plan sponsors should be working with their plan actuary and their auditor to take this new information into account, see how it relates to the mortality specific in their own plans," said Dale Hale, managing director of research at the Society of Actuaries. "Most plans will come up with updated assumptions for the valuation of their pension plan liabilities."
Companies can adopt the Society of Actuaries' tables; they can adjust the SOA tables to reflect the experience of their own plan or their plan's mix of white- and blue-collar workers; or, if their plan is large enough, they can estimate longevity based entirely on the plan's own experience.
While the bulk of companies use the standard tables from the SOA, "some companies have large enough plans that their own experience is a good indicator of what they might expect in the future," said Rick Jones, a senior partner at Aon Hewitt.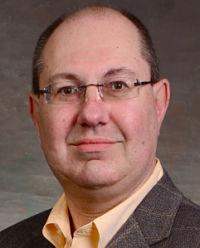 Mercer suggests that it may also be useful to look at industry experience. It studied the longevity of workers in different industries and is now marketing that data as the Mercer Industry Longevity Experience Study. Mercer looked at data for about 200 different pension plans operated by about 130 sponsors, separated the plans into industry groups, and then benchmarked the data against the Society of Actuaries' tables. Jim Berberian, a principal at Mercer, said the study found significant differences in mortality by industry.
For example, the banking, finance, and insurance group showed 3.25% fewer deaths than the SOA tables, and the healthcare and hospital group showed 4.75% fewer deaths. On the other hand, basic materials, paper, and packaging showed 4.5% more deaths; the auto, transportation, and industrial goods industry showed 7% more deaths; and the consumer goods and food and drink industry showed 9.5% more deaths.
The Mercer study "corroborated a lot of the things that are seen in the [Society of Actuaries] studies," said Berberian, pictured at left. "We tried to extend that and use collar and gender to take detailed looks at the industry groups."