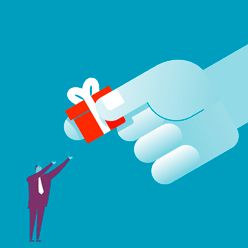 This week marks the start of the Chinese New Year, traditionally an occasion when gifts are exchanged not only by family members, but also by business associates. U.S. companies that operate in China have to tread carefully when it comes to presenting gifts to government officials, though, because of the U.S. Foreign Corrupt Practices Act.
The FCPA, enacted in 1977, prohibits bribing foreign officials, and that prohibition casts a shadow over corporate gifts. Scott Moritz, a managing director at Protiviti who leads its investigation and fraud risk management practice globally, said just giving a gift doesn't violate the statute. "There has to be intent to influence some sort of business decision that then could result in an unfair business advantage," Moritz said.
The simplest way to comply with the FCPA would seem to be eliminating all gift-giving. But companies have to take into account the culture of the countries in which they do business, and in many countries, that culture includes gifts.
"It's fair to say most, if not all, Asian cultures have a gift-giving culture," Moritz said. He cited the example of China, where he said giving gifts is "a way of establishing trust and relationships."
And when it comes to China, Moritz pointed to the importance of understanding the FCPA's definition of the term "foreign officials." While that seems to describe elected or appointed government officials, it also refers to employees of state-owned companies.
"In China, the Chinese state owns many commercial enterprises, and therefore all the employees of those enterprises wholly or partly owned by the Chinese state are foreign officials under the law," Moritz said. "So what's key is understanding who you're interacting with and deciding whether people you want to give gifts meet the definition of foreign official or not. That's really where most people screw up."
Companies should also keep in mind that some countries' laws are even broader. "Some statutes, including the U.K. Bribery Act and the Brazil Clean Company Act, also address commercial bribery—bribes paid to non-government officials to affect business," Moritz said.
The FCPA isn't targeting the exchange of items worth modest amounts of money, lawyers say.
"If you're talking about a fruit basket or a bottle of wine at the end of the season or the Chinese New Year, I don't think anyone is going to be prosecuted for that," said Jonathan Feld, head of the white-collar criminal defense and government investigations group at the law firm Dykema. "But if there are gifts that are more extravagant, especially if there's a pattern that adds up to a lot of money, that becomes a more gray and difficult area."
Exactly where to draw the line between minor and extravagant is a sticking point. Neither the law itself nor the FCPA resource guide released in 2012 by the Securities and Exchange Commission and the Department of Justice provides dollar limits. And lawyers note that costs differ widely in different parts of the world.
Compliance Programs
Companies' compliance policies around gifts to foreign government officials should start by setting a dollar limit, said Thomas Fox, a Houston lawyer and consultant who works with companies on anti-corruption and anti-bribery compliance. Fox suggested that any limit below $500 would work and said an employee who wants to give a government official a gift that costs more than the limit should have to get someone in compliance to sign off.
"Most companies have a limit that is very, very low, like $25 or $50, so that above that, you can give a gift but you have to have preapproval," he added. "So what they've taken away is the discretion of an employee to give a gift without compliance approval."
Gifts shouldn't be cash or anything easily turned into cash, like a gift card or iPad, Fox said. "If it can be converted into cash on the secondary market, that's viewed as the same as cash." Gifts shouldn't be given to officials in countries where that's illegal, and they should be presented to the official in a transparent manner—for example, in front of his or her co-workers, Fox said.
Documenting each gift, including the giver, the recipient, and the cost, is also important. Such documentation gives the compliance team the information they need to uncover troubling patterns, Fox said, such as 10 salesmen each giving a gift to a single government official. "You have to track who's giving the gifts and who's receiving the gifts, because you can have manipulation if you don't do that," he said.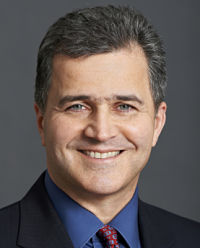 Dykema's Feld said companies should not only monitor gifts given by their employees, but any gifts given on their behalf by third-party agents or vendors.
"That's where a lot of the problems arise," he said. "The middle-market companies that don't quite have the resources, that may be using third parties to help them drum up business or purchase certain products that they need, you have to be sure you have contractual and compliance protections there as well."
Moritz, pictured at left, said compliance programs should to take into account each country's customs, as well as what's going on in the business. "You set out certain rules where under certain circumstances, it is permissible to participate in gift-giving within limits," he said. "But there are certain scenarios where it's not appropriate, for example, when you have business before that [official] and a decision is pending."
Companies can use upcoming holidays in countries in which they operate as opportunities to remind employees of their rules around gift-giving, Moritz said.
"You could have a great policy written by an outside law firm," he said. "But policies don't mean much if people don't know of their existence."