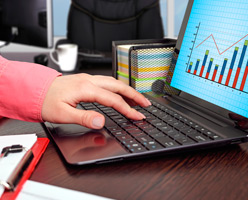 SunGard, one of the biggest providers of corporate treasury technology, is being acquired by Fidelity National Information Services, also known as FIS. The deal is causing some concern among companies that use SunGard's treasury products.
FIS provides banks with technologies and services related to customer and account management and payments. The company's announcement of the acquisition cited its interest in SunGard's products for banks in areas like trading and asset management, and emphasized the way these technologies complement FIS's product line. But the announcement made no mention of the products that SunGard sells to corporates. That led to questions about the extent of FIS's focus on SunGard's treasury products and whether it would continue to invest in them.
"You've got a company whose primary focus is financial institutions and the buy side, and here you have [SunGard] that does offer a corporate treasury solution," said Keith Bergman, international treasury accounting controller for Huawei Technologies, who is based in Amsterdam. "Personally I think there's a concern for those corporate customers that are using SunGard."
Enrico Camerinelli, a senior analyst at technology consultancy Aite Group, said in an email that he thinks companies that use SunGard products will have no reason to worry "as long as FIS ensures sufficient management and regular updates/enhancements of [treasury management system] functionalities (e.g., payments, cash management, liquidity, trade).
"My major area of concern is that very little—if any—mention was made regarding the corporate space," he continued. "I suspect FIS has not made any final decision, not because they have enough coverage of corporate needs but because the corporate market may distract too much from the captive financial services space that constitutes the real focus for FIS."
An FIS spokeswoman declined to comment on the company's plans for SunGard's treasury products, noting that the acquisition is not expected to close until the fourth quarter.
Ten Years as a Private Company
In 2005, SunGard was taken private by a group of private-equity investors including KKR & Co., Blackstone Group, and Silver Lake. The company filed for an initial public offering this June, but on Aug. 12, FIS announced the deal to purchase SunGard.
T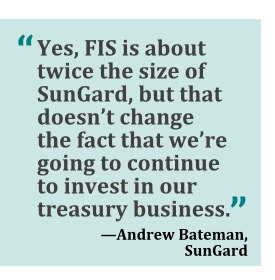 en years is a long time for PE firms to hold an investment; the turnaround is usually around five years.
Craig Jeffery, a managing partner at Atlanta consultancy Strategic Treasurer, said that in the last few years SunGard seemed to focus more on managing expenses, which had an impact on product development.
But Jeffery noted SunGard's history of supporting its clients and the fact that when it has acquired treasury products in the past, it has supported those products for extended periods. "They've showed extremely strong commitment to their existing clients," he said.
And Jeffery sees "promise" in SunGard's future as a part of FIS. With FIS in the picture, "I think that existing users could and should benefit from a renewed focus and deeper pockets that are willing to spend more for a longer period of time," he added.
The Long Haul
SunGard's AvantGard unit provides treasury management systems ranging from Quantum for the biggest, most sophisticated companies, to Integrity for midsize corporates and Integrity XE for less-sophisticated companies. AvantGard also provides other receivables management solutions and a SWIFT service bureau.
Corporate treasuries tend to stick with a treasury management system for a number of years once they've implemented it. A survey of 400 treasury professionals conducted earlier this year by gtnews and the Association for Financial Professionals showed more than 40% of respondents' companies had used their treasury management system for more than five years, and 27% had had the same system in place for more than eight years.
But a company that's expecting to get five or more years of use from a system can find those plans upended if its provider fails to support the system or doesn't continue to develop it, leaving the software to become outdated.
Given the FIS deal, "there is a concern among corporate customers in that the [SunGard] product might not get the R&D that's required to continue further support," Bergman said.
"Someone's got to pay for the enhancements, someone's got to pay for the constant upgrades, someone's got to pay for the changes as the industry evolves," he said. "If FIS decides not to put any money into it, the only way those changes get done is by the customers effectively paying for it themselves."
Bergman argued, though, that given the number of companies that use SunGard treasury systems, "it would not be to [FIS's] advantage to sunset that system.
"I would expect FIS in the short term to maintain SunGard's operation as it is today, and that the people who are running the corporate treasury practice worldwide would start assuring their clients that this acquisition is not going to affect them," he said. "If they don't do that, it would be cause for corporations to start searching and seeing what's available."
Jeffery said that if he were a SunGard client, he'd be listening to comments from the company and watching for signs that investment in the SunGard treasury products is continuing or growing.
"What's really important is that they decide right away. If they don't decide, the decision usually means there's not investment made in a particular set of products," Jeffery said.
"No one's going to say, 'We're going to bag this one area,'" he added. "But if you don't pay attention to it, it will decline."