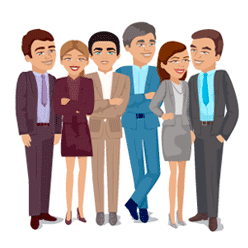 A CFO's leadership style influences his or her decisions about technology investments, according to a study by Epicor Software. The study's data suggest that smart decisions about technology also support a company's profitability.
Epicor surveyed more than 1,500 CFOs of manufacturing, distribution, and retail companies—the industries for which it provides ERP systems. Based on their replies, it divided CFOs into six different leadership types: Carers, Conductors, Politicians, Revolutionaries, Traditionalists, and Visionaries.
Traditionalists are the CFOs who are least likely to see the need to invest more in the company's technology systems. Only 14% of Traditionalists in the survey said their systems should be updated, versus 32% of CFOs overall.
"They haven't made that link between how an investment in new technology might enable their company growth to accelerate," said Malcolm Fox, vice president of marketing at Austin, Texas-based Epicor.
According to the survey, that is having an effect on their companies' bottom line: Just 56% of companies whose CFOs are Traditionalists experienced profit growth, versus 64% of the companies overall. Nine percent of the executives surveyed fall into this category.
At the other end of the spectrum, Revolutionaries are open to change and more demanding when it comes to their company's business systems. For example, 48% of Revolutionaries regard their company's IT support as insufficient, versus 36% of the CFOs overall.
Revolutionaries "are not happy with the way things are, and look to new tools and techniques to help them go about making the changes that are needed," Fox said. "They're not satisfied with the status quo, and they believe technology has a role to play in helping them grow."
That seems to be paying off for them: 72% of the companies whose CFOs are Revolutionaries registered profit growth, versus 64% of companies overall.
According to the survey, Politicians, who comprise more than a quarter (27%) of the CFOs surveyed, are more cautious and have a focus on consulting with others and working collaboratively. Conductors, who make up 16% of the executives surveyed, are more likely to make decisions based on gut feelings rather than data, while Carers, at 19%, are concerned about the quality of the data on which they're basing decisions.
Visionaries, at 9%, are open to change, including changing technology: 41% say their company's systems need updating, versus 32% of CFOs overall.
Greater Role for CFOs
As technology becomes more central for businesses, CFOs have taken a greater role in technology decisions. A series of surveys by Financial Executives International (FEI) and technology consultancy Gartner found that the proportion of companies where CFOs make the decisions on technology investments rose from 24% in 2012 to 29% in 2014, while the proportion of companies where CFOs and CIOs decide jointly fell from 24% in 2012 to 12% in 2014. As of 2014, CEOs decided on technology investments at 23% of companies, CIOs at 5%, and committees of IT and business executives at 16%.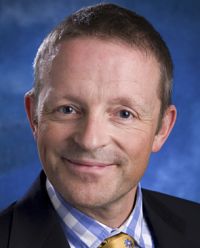 Fox, at left, said CFOs have always played a role in technology decisions, but they have often have looked at those decisions "from a very narrow perspective, thinking about this as a spend.
"What we're looking at here is the need for them to look beyond the numbers and think about this from a business perspective," he said. "One of the things we're saying is: Think a bit more broadly about 'What is it going to do for the business? How is my business going to be better because of this investment I'm making?'"
The link that shows up between CFOs' leadership styles, their technology investments, and profit growth reflects both the flexibility and the data that technology can provide.
"Modern, agile business systems these days enable a business to change and grow without holding it back," Fox said. "In the bad old days, a business system that wasn't flexible, that was only set up to do a certain thing, could hold a company back from growing."
Modern business systems also support profitability by providing executives with the information they need, he said.
"CFOs are always interested in reliable and accurate information, and in the past that might have taken quite some time to create," Fox said. "Modern systems are very much more geared up to producing that information quickly and accurately to allow good decisions to be made."