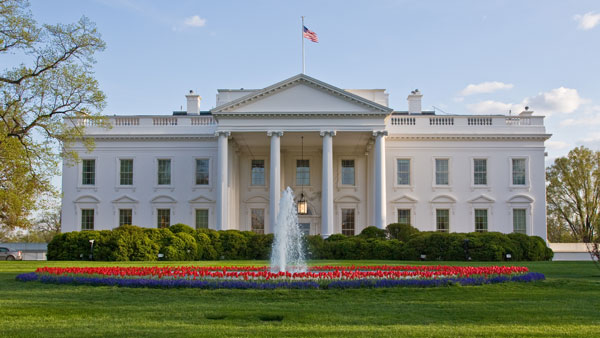 The Trump administration is revisiting the idea of issuing ultra-long bonds as it grapples with how to finance a $1.3 trillion fiscal stimulus plan, according to people familiar with the matter.
President Donald Trump's advisers are considering, among other options, issuing both 50-year and 25-year bonds as they seek financing for additional federal debt with the lowest cost to taxpayers, the people said on the condition of anonymity to discuss economic policy deliberations. White House economic adviser Larry Kudlow likes the idea, one of the people said. Treasury Secretary Steven Mnuchin, although initially skeptical, is now more willing to do it, the people said.
The Treasury yield curve steepened initially on the report that the administration is revisiting the idea of selling ultra–long-term debt. The gap between 2- and 10-year yields widened from about 60 basis points (bps) to as much as about 66 bps, before reversing much of the move.
Mnuchin said on Fox Business News Wednesday that he concluded in January that there wouldn't be enough investor demand for ultra-long bonds, but that now "we're going to take advantage of low interest rates."
"We have no problem issuing more debt here," he said.
Treasury's borrowing advisory committee, made up of large banks including Goldman Sachs Group Inc., has said for many years that there would not be enough buyers for ultra-long bonds. One person familiar with the discussions in the White House says such investor concerns have come up as officials weigh options to finance additional federal debt.
Interest rates are at historic lows after the U.S. Federal Reserve this month made two emergency cuts to stem the impact of the coronavirus on the American economy.
Government bonds are currently issued in 10- and 30-year maturities. Mnuchin in January announced plans to issue a 20-year bond in the first half of the year, in an effort to lengthen the average maturity of the agency's offerings.
That allows the government to spread risk over a longer period and lock in borrowing costs at the current low level.
Mnuchin has twice considered issuing 50- or 100-year bonds. Investors have pushed back at the idea because, in their view, ultra-long bonds could not be issued in a consistent and sustainable manner.
The idea of selling ultra–long-term bonds, at a time when liquidity in the world's biggest debt market is the worst since the 2008–2009 financial crisis, will likely fall flat with Wall Street, as well. The ability to get in and out of trades this month in the $17 trillion debt market has been nearly impossible at times, with Treasuries being sold this week as traders around the globe liquidate positions in all kinds of assets and try to free up cash.
The Treasury Department and the White House didn't immediately comment.