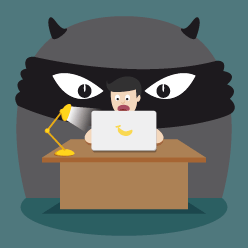 While data breaches involving card data are making the headlines, a recent survey conducted by the Association for Financial Professionals (AFP) shows a marked uptick last year in frauds involving wire transfers.
Overall, the survey results suggest the payment fraud landscape is little changed from last year. Sixty-two percent of the more than 700 finance professionals surveyed by AFP in January said their companies experienced payment fraud in 2014, up only slightly from 60% in 2013.
Check fraud remains the biggest problem, cited by 77% of the organizations that experienced payment fraud last year, down from 82% in 2013. Thirty-four percent of the respondents said that their company experienced credit or debit card fraud, little changed from 33% in 2013.
The big change came in scams related to wire transfers, with 27% of organizations that experienced fraud citing wire transfer fraud in 2014, up from 14% in 2013.
"That's the real trend breaker," said Magnus Carlsson, manager of treasury and payments at AFP.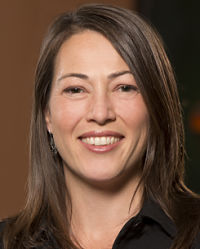 Wire transfer frauds often involve email spoofing based on information that fraudsters have gathered in part from social media, Carlsson said.
"One of the schemes is either hacking or mimicking emails from CFOs or CEOs and sending them to perhaps [accounts payable] personnel with instructions to make a payment," he said. "The employee wants to do what he's told by the CFO or CEO and makes the payment."
Tiffany Riley, a vice president of marketing at Guardian Analytics, which has a product that helps banks detect wire transfer fraud, linked the uptick in the schemes to the information that has been made available about companies as well as consumers as a result of massive data breaches in recent years.
Such breaches have involved email providers as well as companies' credit and debit card information, said Riley, pictured at left, and the data involved gives fraudsters what they need for spear phishing emails.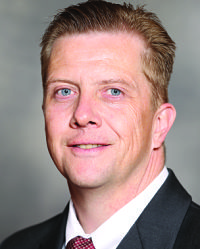 The AFP survey also showed a higher rate of losses related to wire transfer frauds. Twenty percent of the organizations that suffered financial losses from payment fraud said their biggest losses last year stemmed from wire transfer fraud, up from 9% in 2013.
"That's a dramatic increase in actual losses," said Carlsson, pictured at left.
In contrast, 45% of the companies that suffered losses from payment fraud said check fraud was responsible for the biggest losses, down from 50% in 2013. Frauds involving corporate credit cards resulted in the biggest losses at 25% of the companies, up from 23% in 2013.
The increase in scams means companies should take extra care around wire transfers. "It's always best to be very, very cautious when someone asks for a change in payments instructions," Carlsson said.
Riley said companies should work with their banks to educate themselves about the types of attacks that are happening. "Awareness is a huge piece of this," she said.
She predicted that frauds involving wire transfers will continue to rise and noted that from a criminal's perspective, a wire transfer offers certain advantages: "It settles quickly, it's really hard to get back, and it's international."
EMV Hopes
In an environment where payment fraud seems to be escalating, treasury professionals see the adoption of EMV-chip technology for debit and credit cards as a step in the right direction, according to the AFP survey.
The United States has lagged behind much of the rest of the world in abandoning magnetic-strip cards for those containing chips, which are harder to compromise. But U.S. credit card companies are now adopting the EMV-chip technology. And starting in October of this year, the liability for card fraud will shift from the bank that issued the credit card to the merchant that accepted the card.
Ninety-two percent of the finance professionals surveyed by AFP expect the use of EMV-chip cards to reduce point-of-sale frauds, and 61% said a chip card used with a PIN code would do the best job of reducing fraud, while 12% cited chip-and-choice, in which the merchant chooses whether a customer will provide a signature or a PIN code.
But the vast majority (80%) of respondents say fraudsters discouraged by chip cards will shift to other payment types, with 38% expecting them to target checks instead, 24% citing ACH debits and 7% wire transfers.