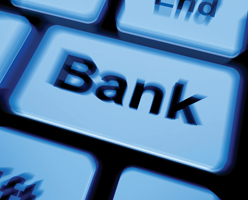 Depending on whom you speak to, electronic bank account management (eBAM) is just around the corner — or perhaps a short walk away. Regardless, eBAM is a valuable work in progress and its features will be beneficial to all organizations, large and small, domestic and global.
Advantages of eBAM
Automation
At first glance, the big win for those that manage bank accounts is the reduced paperwork. We seek automation for every task, especially in corporate treasury. We rely upon automation to create time to apply to value added tasks and strategic projects. eBAM will deliver that time by replacing piles of paperwork (sometimes quite literally) to fill out, with electronic forms. While banks will still require extensive information, navigating electronic forms served up via the bank account management module or system will simplify and speed up the process of opening, closing, or making changes to bank accounts.
Delivery of bank account documentation will be further simplified, as bank account management and treasury systems format bank account data into pre-defined messages that will be transmitted seamlessly to an organization's banks.
Delivery/Connectivity
In a manual environment, bank account information is delivered laboriously to the bank(s) via email — at best — or hard copy. Delivery via electronic messages is certainly easier and also more secure. Automation and security are the keys for successful bank communication, and with eBAM, users will get both.
While delivery methods have yet to be fully defined by banks, corporate treasury teams already communicate with their banks in one of three ways:
1. Direct host-to-host connections — corporates, typically via their system providers, will send files to/from their banks via FTP or similar protocol to receive balance and transaction reporting, bank fee analysis files, and to send payments. This method is most often used in United States and Canada, although some larger European banks also support host-to-host connections.
2. SWIFT — the interbanking network supports exchange of messages for bank reporting, bank fee analysis, and payments — as well as other uses, including trade confirmations. While SWIFT's efforts to support an eBAM central utility have not fully progressed, SWIFT's FileACT delivery structure is fully expected to be leveraged for global banks looking to send and receive the set of 15 XML eBAM messages.
3. Country Networks — EBICS and Zengin protocols act almost as "mini-SWIFT networks" as they connect multiple banks within a single country for bank reporting and payments. Although restricted to certain countries (e.g. France, Germany, Japan) there is a possibility that these country-specific banking protocols could also be used to deliver eBAM messages.
Whatever the connectivity protocols used, the reality for corporates is that eBAM will be multi-bank so that corporates can maintain a centralized BAM repository and communicate automatically and securely with their collection of global banks.
Digital Signatures
eBAM will support digital signatures, the most popular being SWIFT's 3SKey. 3SKey is currently supported by many global banks to allow pre-approved individuals at corporates transmitting payments to "sign" and authenticate payment batches. This securely and specifically confirms the authenticity of the sender — and hence the information they are sending to the bank. Use of digital signatures is critical to the security of eBAM messages and is a big advantage in controlling that the right people are making changes to corporate bank accounts.
Risk Management
The biggest advantage of eBAM for corporate treasury is the control that it offers. To benefit from eBAM, it is necessary to consolidate the tracking of bank accounts in a central repository — a treasury management system or dedicated bank account management system. The repository may be cloud-based so that users globally can all access and maintain the list of accounts, signatories, and other related information. This centralization is key as it allows corporate treasury to define a workflow that mandates controls — such as multiple approvals as well as full audit trails. These controls ensure that bank accounts tracked within the system can only be added, deleted, or modified by approved individuals.
While this makes perfect sense, the obvious question would then be — how does treasury ensure that these are the only bank accounts opened in the name of the company? How can unknown accounts or unidentified signers on those accounts be controlled?
The answer is: eBAM. Implementing eBAM means that the only way accounts can be opened, closed, or modified (such as changing signatories) is via electronic bank account messages that are linked to the secure bank account or treasury management systems. Only those pre-approved users with secure digital signatures can communicate with the banks to manage bank account changes, closing the loop on a secure bank account management workflow.
As most treasury systems are in the cloud, this further strengthens security by eliminating the potential threat of internal fraud — while not sacrificing any safeguards by leveraging the latest technology safeguards.
Global Visibility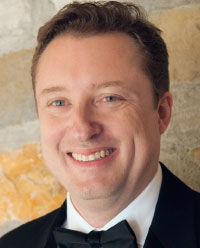 Visibility into global bank accounts offers many benefits to global treasury teams. Because implementing eBAM requires a centralized repository of bank accounts, treasury teams will be able to confidently rely upon an accurate list of accounts and signers for audit purposes, to support external compliance (such as FBAR), and to uncover 'lost' accounts, such as those that are active but weren't previously managed centrally, and not properly documented.
By having this master list — and perhaps combining the exercise with bank fee analysis — treasurers will be able to identify underutilized accounts that may be candidates for rationalization. Because most organizations maintain more bank accounts than necessary, this process can end up driving significant cost reductions for treasury, freeing up valuable budget for other treasury initiatives.
Central Repository
The idea of a central repository with a single channel of communication to/from all banks offers more than just visibility into bank accounts and control of signatories. Creating an electronic repository is imperative to manage the associated details for all accounts. This digital collateral should include archives of all bank contact information, bank account documents, legal and tax information, as well as details for individuals with signing authority so compliance activities such as FBAR can be efficiently managed.
It is also good treasury practice to align the BAM system with internal human resources (HR) systems so that when an employee leaves the organization, he or she no longer has signatory rights with any of the company's bank accounts.
For organizations operating without a BAM system, finding this information or reacting to an employee's departure is a manual and painstaking exercise; often requiring research through multiple bank systems, electronic files, and likely even paper documents in remote storage cabinets in dark basements.
By having an effective BAM repository, all bank information and documentation is maintained centrally and efficiently — minimizing the effect of internal and external audits, as well as compliance activities.
Looking ahead to eBAM
Once eBAM becomes fully enabled for corporates, establishing consolidated and accurate cross-border bank account information workflows will allow treasury teams to take advantage of a variety of benefits including automation, risk management, improved security, and ease of compliance with internal policy and external regulations. eBAM will help corporates fully realize standardization of global bank account management for all banks, across all regions. This will offer an easier and timelier process for opening, closing, and maintaining bank accounts globally. It will also reduce the likelihood of mistakes and inefficient decisions, while introducing an effective barrier for fraud prevention. eBAM will help and hopefully will do so soon.